Safety going forward
SPU coaches and student athletes take precaution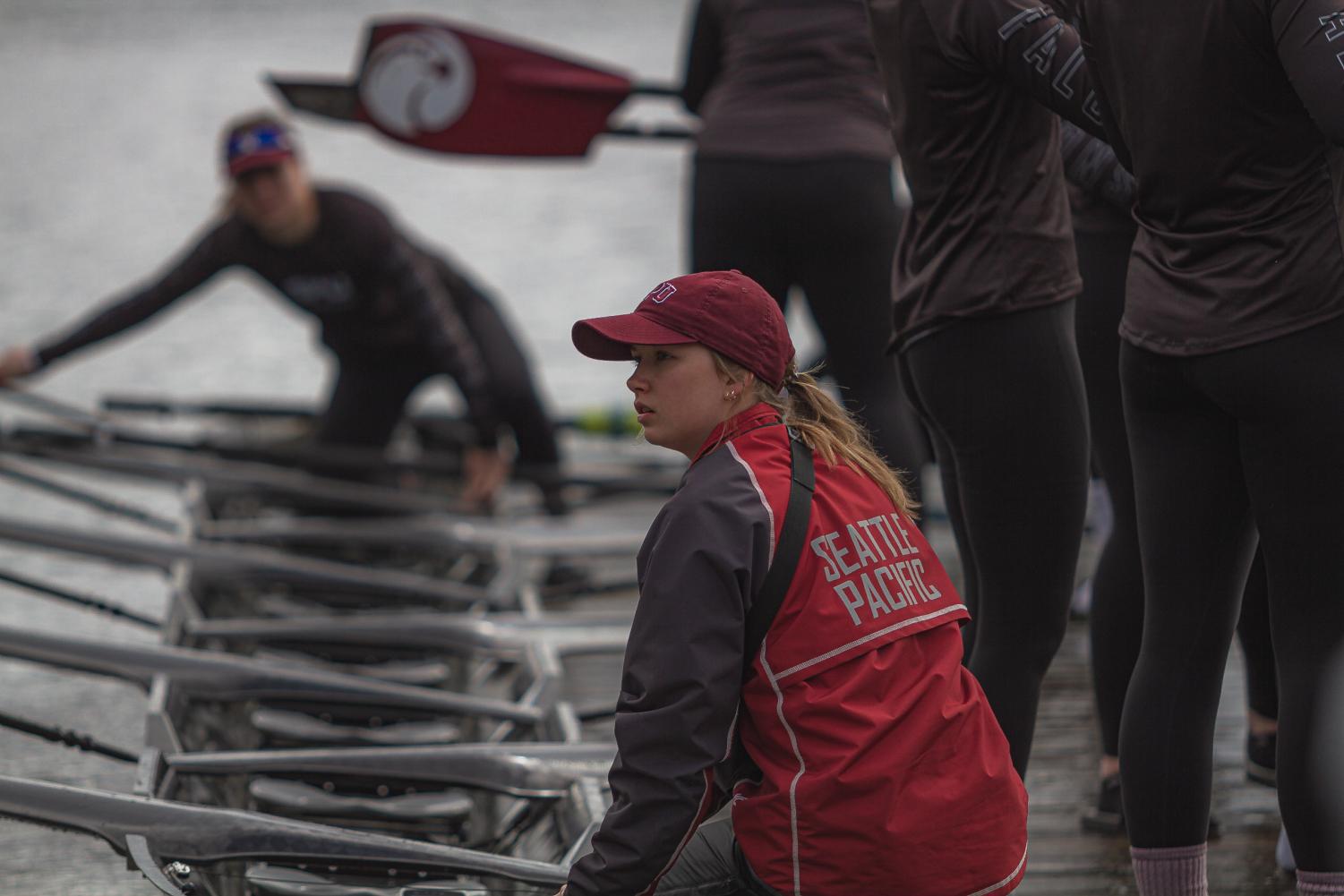 Following the stabbing of Solomon Wittrel on Dec. 27, the coaches and members of the track and field and rowing teams are reasonably concerned for their and their teammates' safety. Both teams practice almost exclusively outside, with many athletes training in public, urban locations such as city trails and waterways.
Head coach Karl Lerum and assistant head coach Chris Reed were heartbroken to hear of Wittrel's attack, so they wanted to reinforce their safety precautions during practice to help keep their athletes safe.
"I'd say the most important change we've made is if we're leaving campus, kids are not training alone. While that's been a goal in the past, it hasn't necessarily been a mandate, especially when kids are on vacation," Lerum said. "The safety of our student-athletes is obviously our top priority … we are still going to run in the parks and streets of Seattle, but with an extra level of care and caution by staying in groups."
Reed clarifies that these are not new policies; however, they are trying to be more attentive at enforcing them and keeping a watchful eye on their athletes.
"I've definitely found myself, as a coach, being more present physically for some of the training, whether it's joining the athletes for their runs more than I was before, whether it's accompanying them via bicycle. We were doing a lot of that before, but it's something we're doing more diligently now," Reed said.
Unfortunately, even with their diligence, coaches still worry about the risk taken with their athletes, especially their long-distance training.
"There's been a lot of concern about that specific spot, but the thing is [that] our distance runners will train 8 to 10 miles a day, and so their radius of training is far greater than just the Fremont Bridge … You're always assuming some level of risk when you're going anywhere," Reed said. "You hate to think it takes a terrible tragedy to sharpen up on things, [but] unfortunately that happens to be the case."
Elsewhere in athletics, the women's rowing team already has extensive precautions. Head coach Caitlyn McClain says that rower safety has been on her mind her entire tenure.
"To be honest, this is something we have dealt with for the whole time that I have been here as a coach," she said. "We are out there walking down to the water along the canal every morning, and it's dark."
Many student-athletes are making personal efforts to better guard and prepare themselves should the need arise in the future. A member of the track and field and cross-country teams, Gabriel Endresen, a sophomore history major, says the news of Wittrel's attack has made him uncomfortable running along the team's usual routes.
"I somewhat feel concerned, especially when some of our athletes break off, going shorter distances than some of the group …. When I messaged one of my coaches about my concerns this coming quarter, he had some precautions, such as … trying to refrain from running alone in the morning," Endresen said. "I've been using the Emerson treadmill for my morning runs, and [we] also try to refrain from running with earbuds in our ears."
While Endresen agrees this is a great start, he understands SPU's urban location comes with certain unavoidable risks.
McClain echoed Endresen's concerns about urban safety.
"It's an area that has become more populated with various people experiencing homelessness or potentially other issues. It hasn't always made us feel unsafe, but we have had increased [amounts of] incidents where someone has tried to come into our shell house or has been nearby as our athletes are taking oars down in the dark," she said.
News of the stabbing has altered player behavior outside of the track team as well. Trace Evans, a junior accounting major on the men's basketball team, said that it has made him more cautious.
"I'm definitely more mindful of player safety after the stabbing. I used to walk down around the canal all the time, but now I'm a little bit cautious, and I'll bring a friend. Before I would have my AirPods in; now, I have my AirPods out, and I'm really alert," Evans said.
Lerum and Reed praised their athletes for their composure and companionship in this difficult time.
"Overall, I think most of the student-athletes, first and foremost, are concerned for their friend and their teammate. As far as practice setting goes, I haven't noticed too much apprehension and anxiety around training, and it's hard to exactly say why," Reed said. " I think … they feel comfortable being with their teammates, being in a group. I've been really impressed with their ability to just be there and support each other …. They've shown outward and external bravery, I think."
While their safety may be in question now more than in recent years, the coaches and athletes are most concerned for their friend and team member Wittrel.
"Best wishes to Solomon; our thoughts and prayers are with him," McClain said.