Surprise Seahawks season comes to end
Recapping the Seattle Seahawks 2022 Season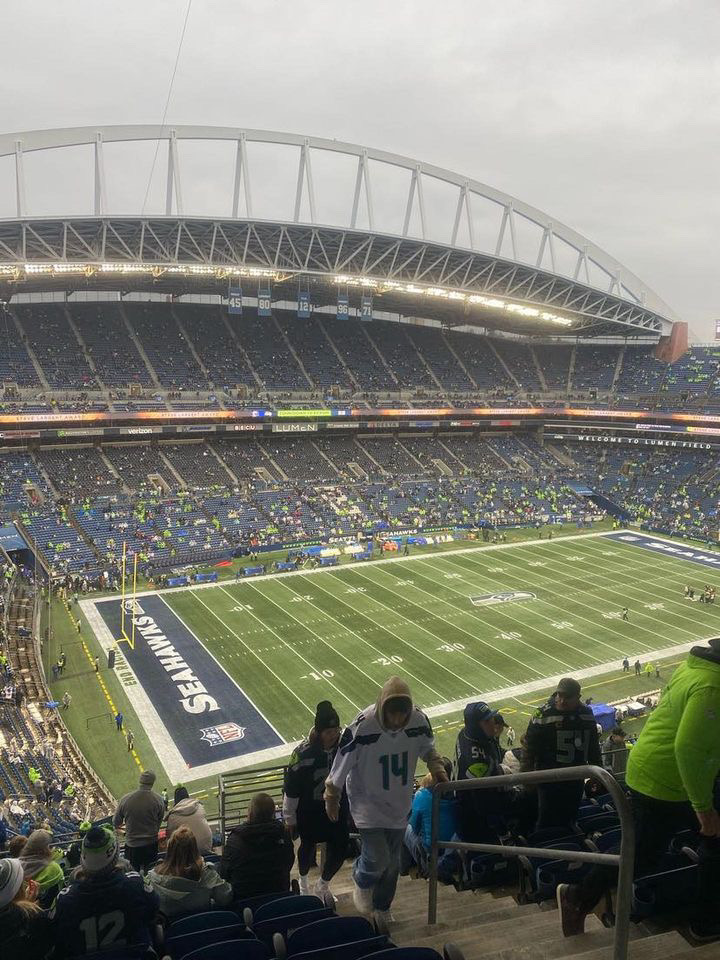 The Seattle Seahawks' season came to an end with a 41-23 loss to the San Francisco 49ers on Jan. 14 during Super Wild Card Weekend. In a game that seemed to start right for the Seahawks, all hope was lost as the 49ers ran away with the win, outscoring Seattle 25-6 in the second half.
Finishing the season with a record of 9-8, many Seahawks fans were impressed with the way this year panned out. Having traded away franchise quarterback Russell Wilson, many were unsure what this year would look like.
However, quarterback Geno Smith was able to surpass all expectations in his ninth year in the league, finishing with 4,282 passing yards, 30 touchdown passes and 11 interceptions. Smith also led the league in completion percentage, completing 69.8%. But with a contract that expired at the end of the 2022 season, there is no guarantee Smith will be back in Seattle for 2023.
Cam Guy, a graduate student at SPU studying a Masters of Teaching, was impressed with the 2022 campaign and hopes his favorite team keeps Geno Smith under center in 2023.
"The Seahawks did much better than anyone expected. I think Geno has earned his right to stay. Pay the man, but not too much. I think the culture is different without Wilson, but it's for the better as it should be more about team cohesion rather than one player carrying the team," Guy said.
Rookie running back Kenneth Walker also amassed impressive numbers, finishing top 15 in the league in attempts and rushing yards, as well as rushing touchdowns. As a rookie in the NFL, this is a significant accomplishment. Walker was a huge asset this year, filling in for Rashad Penny, who was put on injured reserve early in the regular season.
Eddie Lyle, a senior linguistics and Spanish major, was able to attend a Seahawks game during week 17 of the regular season against the New York Jets. The Seahawks easily won 23-6, and Lyle was able to witness one of nine wins the team had this year.
"I think in spite of the difficulties that were there in the beginning of the season, [the Seahawks] did pretty well. I'm impressed with how they did making it to the playoffs despite having major changes to their roster," Lyle stated.
Lyle also thinks the Seahawks should keep Geno Smith at Quarterback next season.
"I think that he'll be the man for the next coming years; I think he'll be the quarterback. The coaching staff definitely trusts him. He's done good for us. I'm hoping that he's able to grow a lot more within the Seahawks system and strengthen the chemistry he has with each of the players."