Tipping cowboy hats while sipping sarsaparilla
SPU students experience the wild west for the first time at STUB's "Honky Tonk" event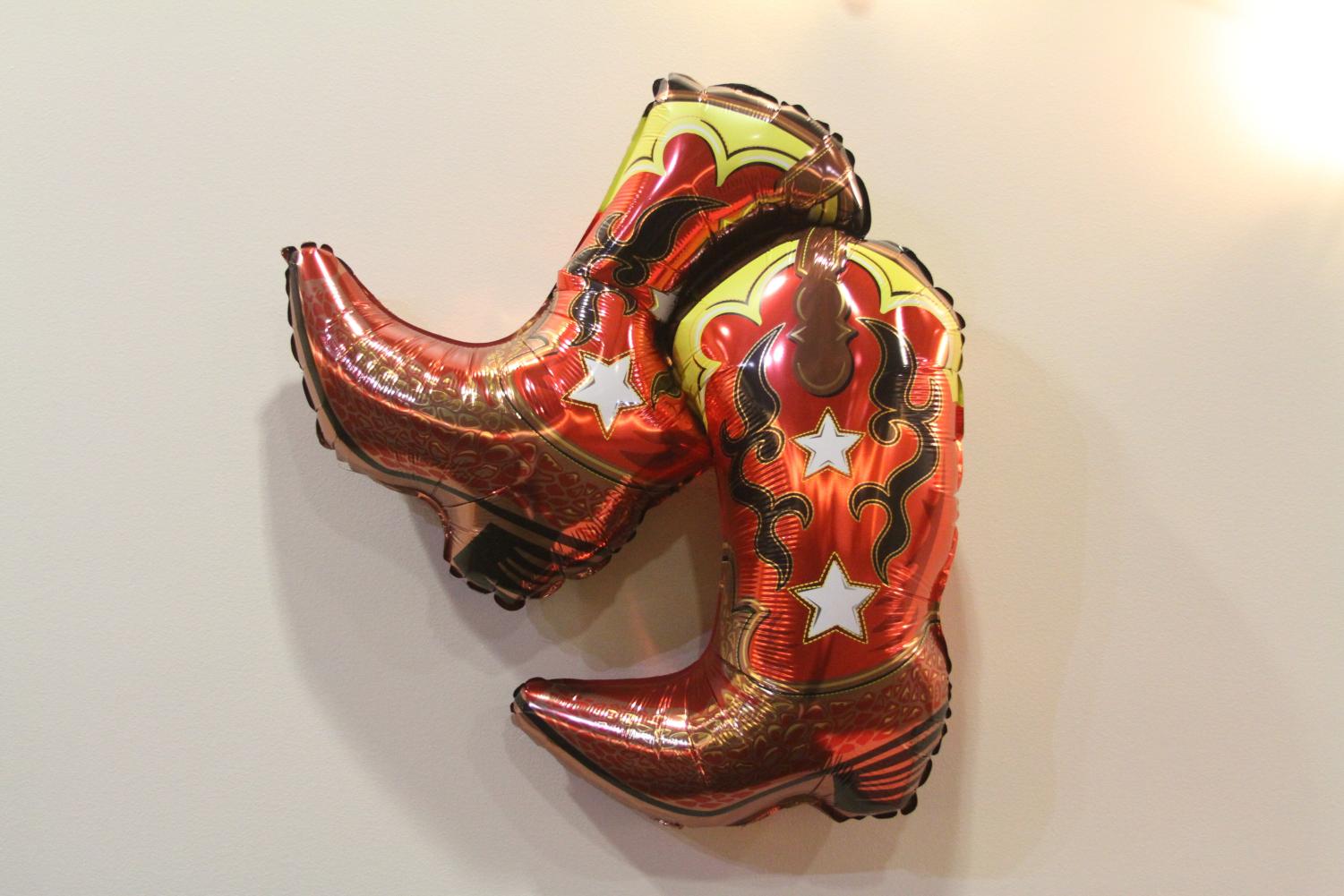 On Friday, Jan. 20, the Seattle Pacific University students scrambled to beat the high score of 21 seconds riding a mechanical bull in the middle of Upper Gwinn. This eye catching action took place at the western-themed event "Honky Tonk" hosted by the SPU Student Union Board. 
The event was not only home to the wild mechanical bull that whipped students to the ground but also to an exciting night of hat-tipping and line dancing. The photo booth captured the mood of the night with the hundreds of printout pictures students were able to take home with them as a reminder of the night. 
The brainstorming for this event began as early as August 2022. For third year apparel and merchandising double major and STUB programmer, Katie Taggart, planning the event and all of its activities brought a lot of excitement. 
"Some things like the vendors and playlists were finalized around Halloween, but a lot of other things like the venue and decorations weren't finalized until after the break. Since coming back from winter break though, the planning has been more like a tsunami with all the big and small details coming into focus very quickly," Taggart said. 
The outfits that many students wore to the event matched the theme perfectly as they came adorned in flannel, cowboy boots and hats. First year music major Josephine Partridge made sure to go all out. 
"I wore tights with jean shorts and a heart-shaped belt. I figured everyone was going to wear plaid so I wore my lavender shirt with a low neckline and then I put my hair in braids. Eventually, I put my makeup on, put on my country boots and added a hat to finish off the country look," Partridge said.
Hats were provided by STUB to bedazzle or simply decorate to their new owner's choosing. Red bandanas were provided as well along with sarsaparilla as the chosen beverage to match the western aesthetic. 
Second year clinical psychology major Lucas Donohue took advantage of the provided country accessories. 
"Well, I don't have a lot of country clothes to wear, so I pulled together an outfit consisting of a shirt, jeans and boots. When I got there, I tied a red kerchief around my neck that was provided. I also think I might've stolen a hat from someone during the night," Donohue said. 
Bull riding was one of the most popular activities of the night since most students had never ridden a bull before and were eager to try something new. 
Third year human development and family studies major Cookie Yitbarek was very enthusiastic about the bull. She bounced between the bull and line dancing all night. 
"I want to ride the bull again after riding it for a whopping 9 seconds. Hopefully, I can get a better time next time," Yitbarek said. 
Partridge also rode the bull, but she was not worried about how long she could last on the beast. She wanted to ride in style. 
"My favorite part so far is the bull riding. I did it one-handed for the best looks because I knew I wasn't going to get the best time," Partridge said. "The instructor stationed at the bull was very nice and gave me really good tips."
The other main activity was line dancing, which was almost impossible to miss as students congregated in a massive group on the dance floor. During "Cotton Eye Joe" by Rednex, there were four lines of students across Upper Gwinn almost in perfect sync. 
"I feel like this year especially, STUB has been going above and beyond for First Fridays, like with the silent disco. So I knew I had to come to this one," said Yitbarek. "I definitely loved the line dancing, and I am so sweaty to prove it. The leader was really funny and he let others teach songs as well that he didn't necessarily know. Line dancing to 'Footloose' made my childhood dreams come true."
By the end of the night, it appeared that everyone was having fun no matter where they were standing, or how shy they were when they got there. STUB has probably already begun planning their next hit event on SPU's campus, but for now, they can take off their cowboy boots, rest their tired dancing feet and hang up their cowboy hats
"Inclusivity is a huge factor in making events like this successful, so it's great to see people who seem timider branching out here," Donohue said.