31 on the 31st
Ashley Alter puts up a career-high 31 points on New Year's Eve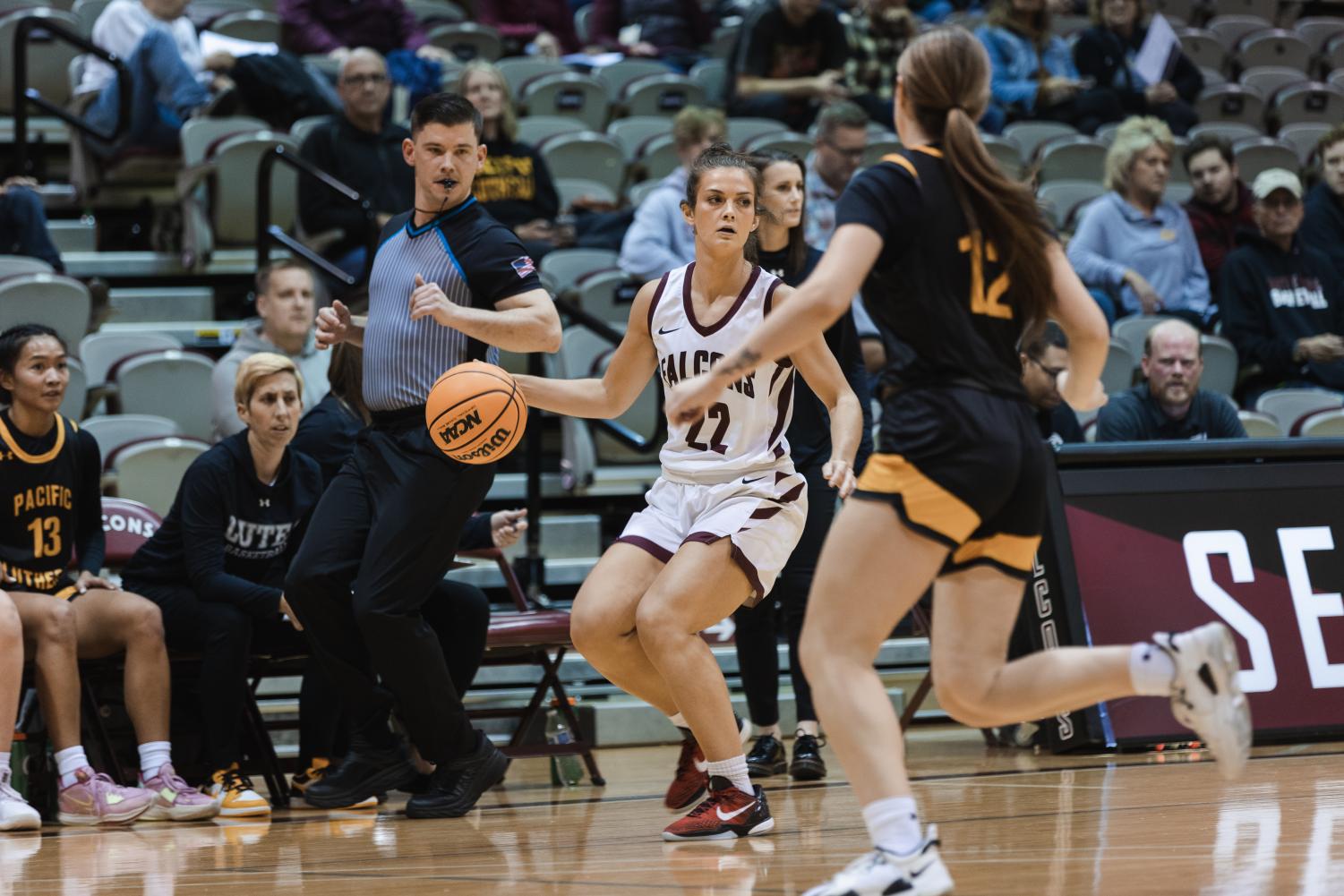 Every athlete dreams of having their big moment. For fifth-year senior business management and marketing major Ashley Alter, one of those moments came on New Year's Eve in a game against Central Washington University. That day, she scored 31 points, a career-best, and carried the team to a 70-63 victory, earning her GNAC and national player of the week honors for the last week of 2022.
Alter was very excited about her standout performance and partly attributed it to her years of training and practice.
"It was really cool scoring my career high in my fifth year," she said. "It shows that my work and all the time and effort I've put into my game has really paid off."
However, performances like these do not often come out of nowhere. Players and teams have to build momentum and keep it over the course of a season, and often times they must work through challenges along the way.
"I feel like this season has been really strong," Alter said. "I feel like having a tough preseason has set us up for good conference play, and we are continuing to improve. So the best is yet to come," she added.
As a fifth-year senior, Alter has had a lot og time on the court in college athletics.
"I'm really proud of what I've accomplished so far, I think I've worked really hard, and I'm glad that it's starting to come to light what I do behind the scenes," she said.
She also credits her student athletic career for helping her off the court.
"I think it has helped me grow as a person and as a leader," she added. "Focusing on my mental has been huge this year, and I think it's just allowed me to become a lot stronger in many areas of my life."
Despite her positive outlook on her college career and the enjoyment she has drawn from it, Alter does not see herself going a step further and becoming a professional athlete.
"I think I'm going to put the shoes up [after I graduate]; I think I'm done playing," she said.
However, she still wants to pursue a career in athletics.
"I either want to work for a sporting agency or a company that's involved in sports in some way or another, so I feel it will always be in my life."
Even though she had an outstanding individual achievement, Alter made sure to shout out her team for helping her achieve such a feat.
"I've got to give a lot of credit to my teammates. They do a great job of just knowing where my open shots are and getting me the ball," she noted. "It was even better that we won."