Calling all models: Anyone!
SPU students discuss creating New Year's resolutions, thoughts on self-improvement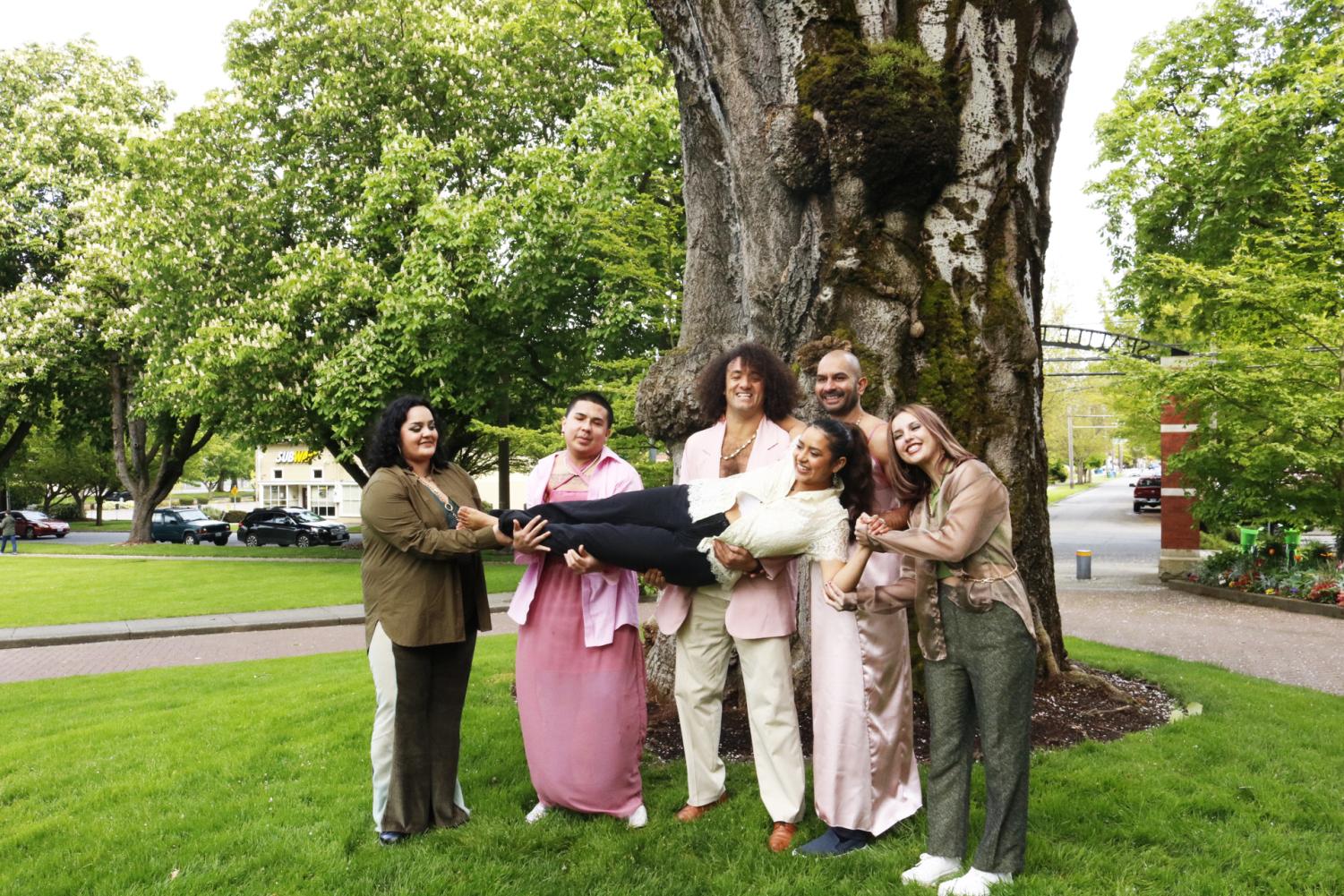 Fashion and art seize inspiration to produce something new. Whether it be a painting, a song or a performance, we wear what we love. 
This year, MODE Fashion Group, Seattle Pacific University's fashion club, took inspiration from fashion brands like Japanese fashion label Number (N)ine's 2003 show that paid tribute to the late Kurt Cobain of Nirvana. The title, 'TOUCHMEIMSICK,' references a song by Seattle-based band, Mudhoney, and it, along with Nirvana's "Territorial Pissings"' and "You Know You're Right," blasted across the runway. 
The theme for this year's fashion show is "Artful Expressions," fashion inspired by art. Taking place in May 2023, it will be the first in-person show in three years. 
Fourth year apparel design and merchandising major Katie Taggart, president of MODE, is excited to direct this year's show. Taggart understands that a post-COVID change is not a return to memory, but a step forward, requiring hard work and planning. 
"There are definitely major changes to the show from last year, as last year the show was social distanced and virtual. So, we are to some extent starting from scratch this year in terms of planning," Taggart said. 
Due to SPU's current finances, the club unfortunately received a budget cut this year. 
"MODE has been reclassified as an "associate club" this year, so we aren't getting any funding for the show from the school. Having no previous knowledge base or funds, this has been quite a puzzle to figure out. Luckily, our fundraising has been going well, and we've had some really supportive faculty and friends of the department to help us out," Taggart said.
Due to the success of their fundraising, the club is happy to have recouped its losses for the show. Yet, with the show being four months away, there is much to plan for. Currently, MODE needs models and invites all students to participate. 
Third year apparel merchandising major Stephanie Menegon, a third year, is this year's model manager and is organizing the call for models.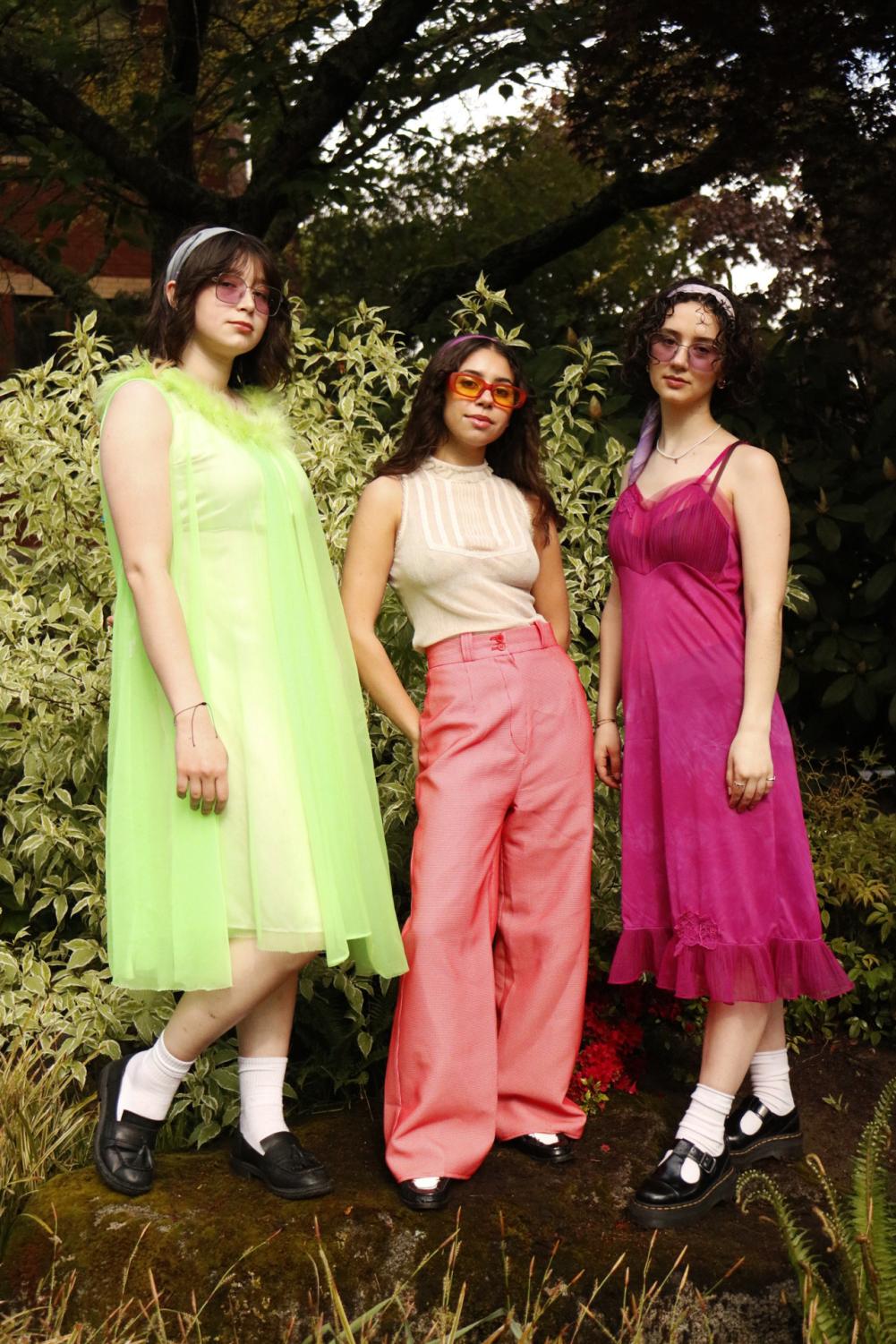 "Anyone's invited, and they can show up. It's more open as well because we're welcoming non-SPU students to model," Menegon said. "We take a couple of pictures of them and show them to the designers. We pair them up, and then they model for the show."
Especially within high fashion and haute couture, the industry paints a grossly unrealistic expectation for models. But inclusivity is at the core of MODE's practice and community.
"People are going to have models that will wear an extra small, and we also need models that will wear a double XL. You have different ethnicities because all of our designers and stylists have so many different visions, so it's a great way to show that fashion does not have to be standardized," Menegon said. 
Looks do not matter because everyone is capable of expressing themselves. The only expectation is that the models be themselves. Most importantly, availability for the show date and sessions between designer or stylist will guarantee the show's execution. 
"It does take a bit of confidence because you're walking in front of a whole bunch of people and also creating an intimate connection with the designer. You will have to be measured and you will have adjustments made on you while you're wearing the clothes," Menegon said. "I know that can be intimidating, but all our designers and stylists are so sweet and professional. So, with that mindset, it's not difficult."
The model interest meeting will occurred on Tuesday, Jan. 10 from 6 p.m. to 6:30 p.m.  in the Peterson Hall Lab for anyone who was interested in becoming a model. Then on Friday, Jan. 13 from 4 p.m to 5 p.m, the model call will occur. Until then, MODE hosts meetings every Thursday from (need time) at the Peterson Hall Lab. Anyone who has an interest in clothing or fashion is welcomed. 
In the past, MODE has sometimes felt exclusive to those working on the show. But fashion and clothing are interests for everyone, so it is their hope that more students will become involved.
"This quarter we are hoping to have a 'field-trip' outing to the Seattle Art Museum and a 'Fashion Week' party that is open for all of the student body to attend. As for MODE's future, we hope that the club can just keep working on holding more space for non-fashion show students and keep growing," Taggart said. 
To stay up to date with MODE Fashion Group, follow their Instagram.