SPU files appeal
Lawsuit against Washington Attorney General not over yet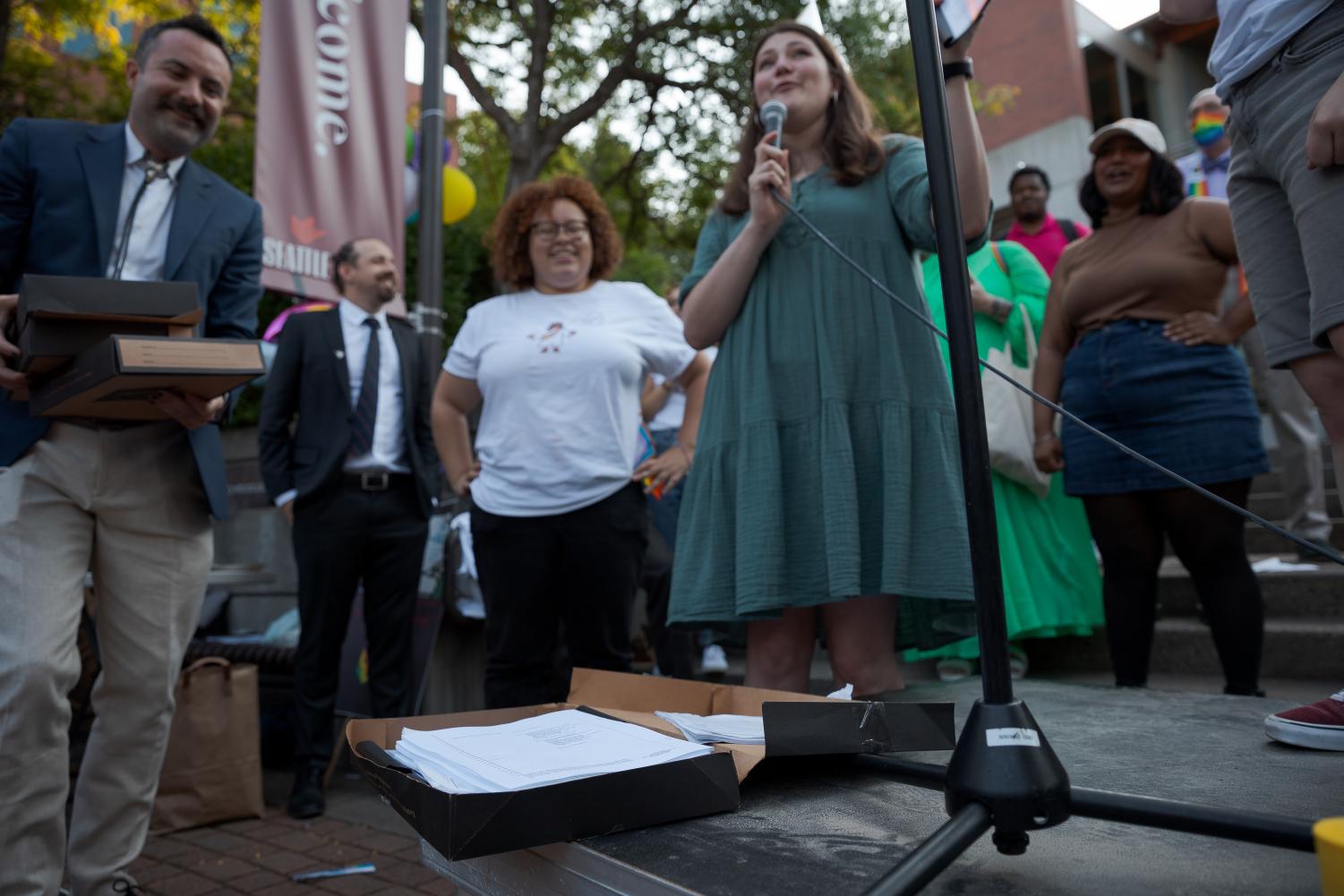 Seattle Pacific University has filed an appeal to the dismissal of their suit against the Washington Attorney General. The appeal was filed on Nov. 23, 2022.
An appeal is filed when a party believes that there were specific errors that occurred during the trial. In this case, SPU filed l against the dismissal, asking a higher court to review the case.
This case began in July of 2022, after the attorney general launched an investigation into the university's hiring policies at the request of a group of students. The university responded by filing a lawsuit against Attorney General Bob Ferguson on the basis that the investigation was violating their religious freedoms.
Lori Windham, the vice president and senior counsel at Beckett Law, who is representing SPU, believes that SPU is within its religious freedom to hire who they want.
"As a religious university, Seattle Pacific has the right to maintain religious conduct expectations for its employees," Windham said. "The Washington Attorney General is trying to take away that right from SPU and the many other faith groups in the state who are protected by law."
On Oct. 26, the suit was dismissed by Judge Robert Bryan. Bryan ruled that the university was asking for a change in state law that cannot be granted by the federal court. 
With the announcement of the appeal it is clear that this case is not over and that SPU will keep fighting against the investigation.
SPU Interim President Pete Menjares is committed to continuing this legal battle.
"Our faculty, staff and student communities work and study at SPU because of our Christian faith and mission, and the government has no place interfering with this," Menjares said. "We will continue to defend ourselves from government challenges to our Christian mission."
SPU alumni Cambria Babbitt was a part of the student group who filed the complaints against the university that initiated this case, and is not surprised that SPU appealed the decision.
"It is their way to continue fighting the probe against them," Babbitt said. "It is clear that SPU does not want to comply with this completely legal investigation without a fight and are trying with every mechanism to avoid the AG looking into its employment policies."
This is not SPU's first time being involved in a lawsuit. Over the past two years, the university has been sued by a former adjunct professor on the basis of discrimination as well as by a group of students and faculty for breach of fiduciary duties.
Even after the appeal was filed, Attorney General Robert Ferguson stands by the legality of looking into SPU's hiring policies, restating that the university is not above the law.
"I respect the religious views of all Washingtonians. That said, no one is above the law. My team and I remain focused on our duty to uphold Washingtonians' civil rights," Ferguson said.
This case could have larger repercussions than just at SPU, and Babbitt believes it is part of a larger issue of religious freedom at universities.
"The fact that SPU is choosing to continue pushing back against the AG performing its duties shows that SPU is trying to make this a bigger issue for religious freedoms for universities. The continuation of this suit could be consequential not just for SPU, but similar religious universities depending on how far this goes," Babbitt said.