Athletic department in time of transition
Dan Lepse becomes interim athletic director at SPU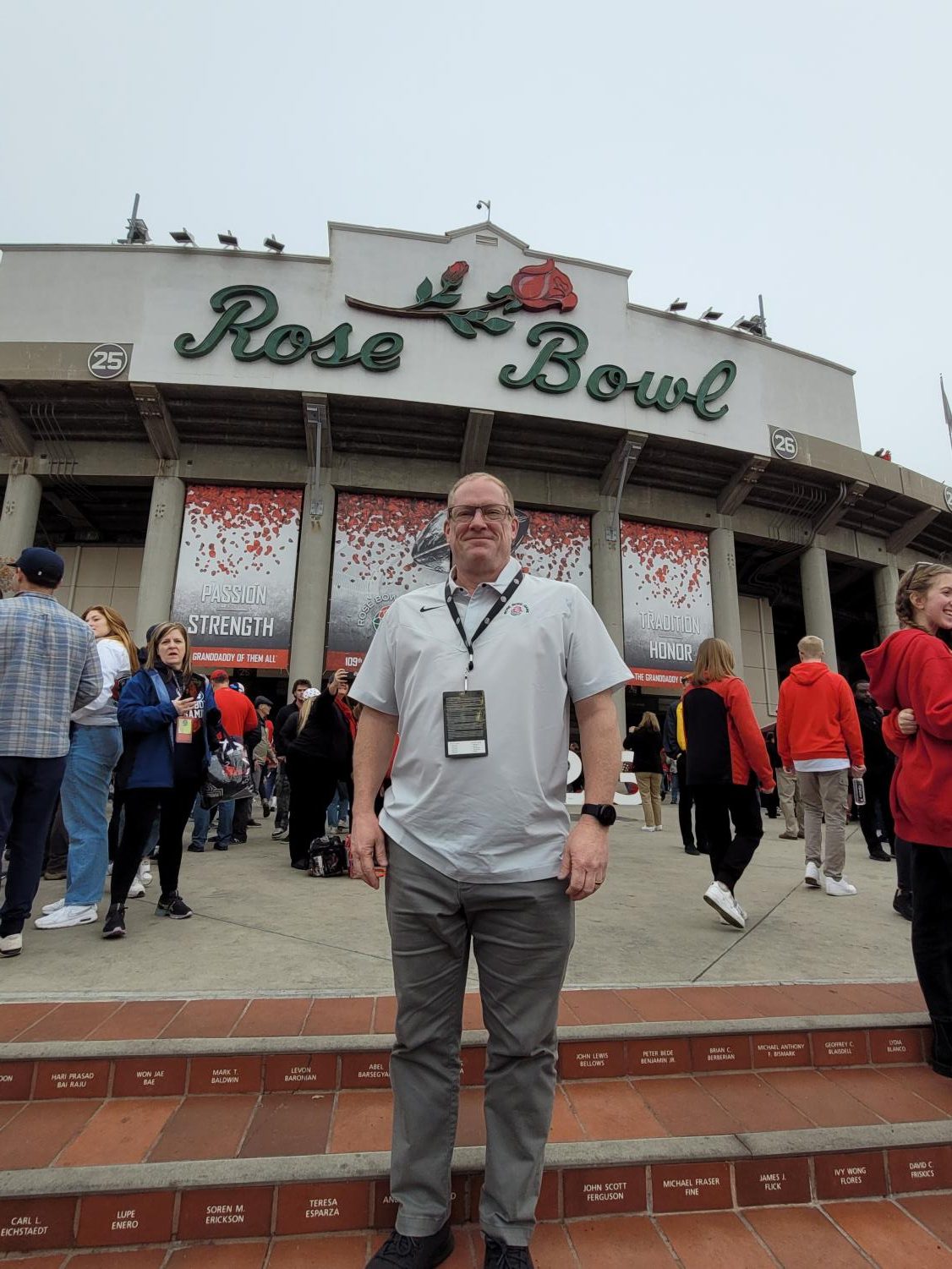 On Dec. 7, 2022, Dan Lepse took over as the interim athletic director at Seattle Pacific University. Lepse is taking the place of Jackson Stava, who had served as the athletic director since July. 1, 2016.
Lepse graduated from SPU in 1987 with a degree in sociology. He was an assistant in sports information for the Falcons from 1984-1989 before moving across town to be an assistant director in the University of Washington's sports information department from 1989-2008. Lepse returned to SPU in 2008 to fulfill the same role before stepping away in August 2022. Lepse's familiarity with the University made him an attractive candidate for the interim athletic director role.
"I had a list of about 6-8 people I felt I could have contacted, who could have come in and sat in the chair and kept things moving forward and frankly, we were very fortunate to have Dan Lepse be available to step back in during that time period," Vice Provost for Student Formation and Community Engagement Jeff Jordan said. "He just knows SPU well; he knows most if not all the staff members really well."
Lepse said the opportunity came at a perfect time for him. He was available and wanted to help SPU through a difficult time of transition.
"When Jackson left in the middle of the year, I think it put the department in a little bit of a bind. It always takes some time to figure out who can be an interim or to get a full-time person in place quickly, so they reached out to me," Lepse said. "It felt like a good thing to do; I am familiar with the department and the staff and was able to hit the ground running."
Lepse's agenda for his time as interim athletic director is not overly ambitious. With a contract set to expire on June 30, 2023, and with the university still searching for a new president, he intends to be conservative and maintain the everyday operations of the department.
"My main goal is to be an advocate for the athletic department. Make sure that the student-athletes and staff have a seat at the table in meetings that occur on campus," Lepse said. "I don't think as an interim you go in and make any major changes; things were going well. Jackson did a really nice job and had things going right so no major changes coming, especially from an interim role for me."
While Lepse may have a conservative agenda for his time in the role, he will still have to make difficult budget decisions. SPU is in a tough spot financially with programs and personnel being cut all over campus, and the athletic department is not immune to this. Lepse said it was these difficult decisions that played into his decision to take the job.
"The entire campus is going through this. The coaches and staff understand that we need to do our part in this process. I just want to make sure and do it as smartly as possible," Lepse said. "That's one of the reasons I felt I wanted to come back so that I'd have some input and not have people less familiar with athletics decide what areas to trim or make some budget cuts in."
The search for a new full-time athletic director is currently on pause according to Jeff Jordan. The NCAA requires that the president of a university has a role in the operations of athletics and with SPU currently searching for a new full-time president, any talk of filling the athletic director role full-time has to wait until a new university administration takes over. The hope is for a new president to be selected this winter at which point the search for a new Athletic Director can begin.
"I think there is the potential that a new president could be selected and voted on at the February board meeting. If that is the case, we have some time to start a search process," Jordan explained.
Jordan mentioned that he could not be sure if he will even be involved in athletics after the new president takes over. If he is, Jordan says his search for Jackson Stava seven years ago will serve as a template for the next athletic director hiring process.
With SPU continuing to wrestle with issues involving discrimination against the LGBTQIA+ community, Jordan made it clear that a new athletic director's personal beliefs regarding the matter will not be considered in the hiring process but that the person chosen will be required to support the university's policies publicly.
"So if someone says, 'I believe this way,' or 'I believe that theologically this is God's perspective on regards to LGBTQ,' no, that's not going to dictate whether we do or don't hire someone. Now we will be clear about what has been going on at SPU," Jordan explained. "Certainly we do ask them, and this is part of the application process, what are their Christian story and their belief and continued commitment in regards to Jesus Christ. On the flip side, we would expect an athletic director to support the university's policies, all policies."
Dan Lepse said that if he were offered an opportunity to be the full-time athletic director, he would consider it, but right now he is completely focused on doing the job of interim athletic director as best he can.
"I am just really sticking my nose to the grindstone and trying to get the work done that needs to be done now," Lepse said.