Season to season, job to job
Students share experiences with seasonal work
Every school year, hundreds of college students move away from home and into dorms. Often, this move leads students to find jobs on or around campus. Many campuses, including Seattle Pacific University, offer work study jobs as part of financial aid offers, allowing students to earn money in addition to paying their tuition.
However, during winter break, which is about six weeks long, student workers are not able to work due to the campus closing. This is one of the reasons why first year nursing Roscella Fuertes chose to quit her on-campus job.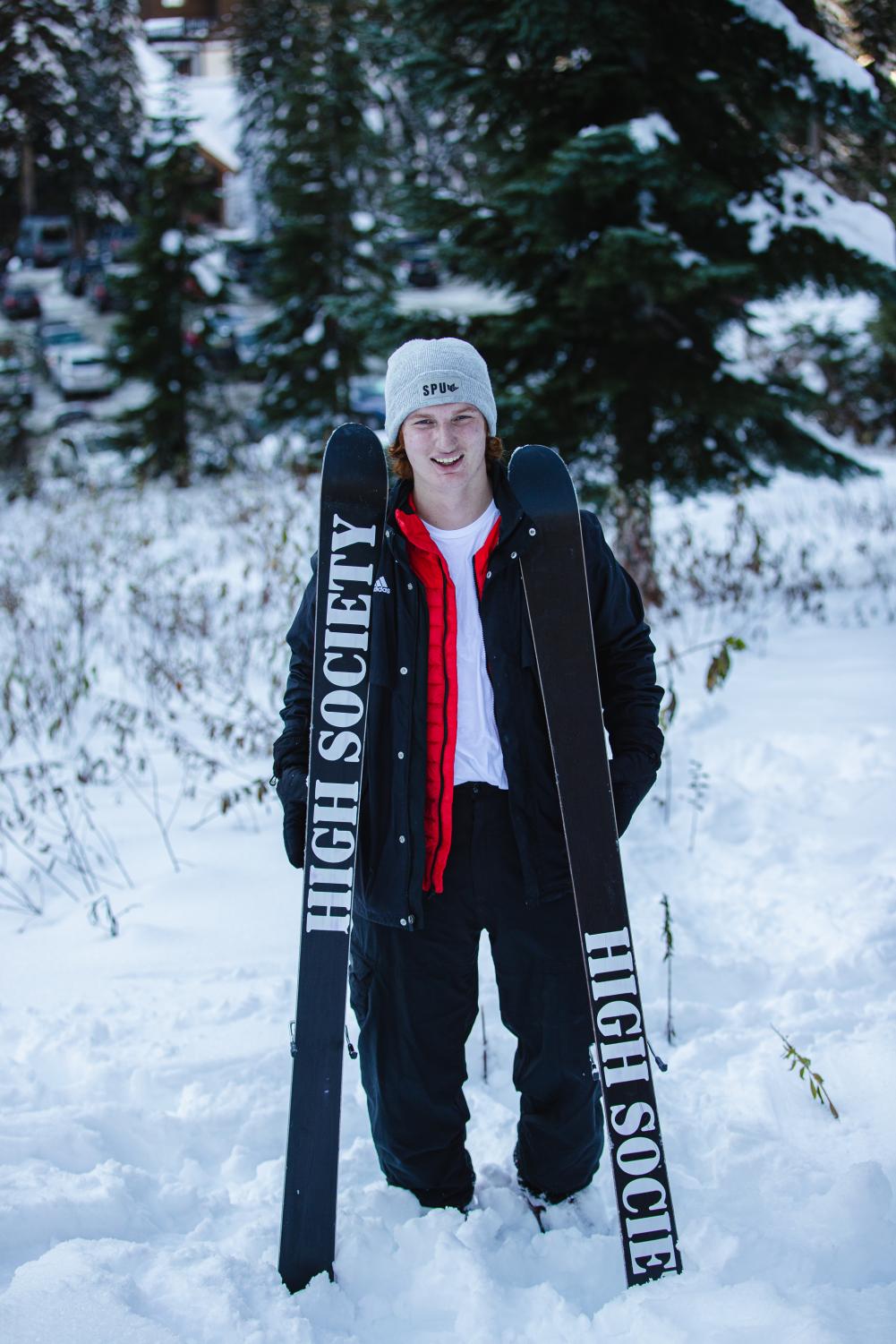 "I worked at Einstein [Bros. Bagels] at the beginning of the year. I knew I wouldn't be able to work during winter break and I would lose some of my income, so I quit and found a new job around campus," Fuertes said. 
Over the last several years, many major retailers and shipping companies such as Target, Amazon and UPS have hired temporary or seasonal workers to assist during the busy holiday season. According to Komo News, UPS is looking to hire up to 60,000 seasonal employees nationwide, significantly less than the 100,000 workers last season.
While some companies, including UPS, are decreasing hiring in preparation for what is predicted to be a lackluster holiday shopping season, others such as Amazon are maintaining the number of seasonal workers hired despite a corporate hiring pause.
Although Fuertes has a job near SPU, getting to work will not be easy since she has to move back home for winter break. Without easy access to a car, Fuertes' commute may be challenging. 
"I work in Ballard and live in SeaTac. To get to work, I need to take the [Line 1] light rail and 2 buses. It would take me about 2 hours to get to work," Fuertes said. 
Similarly to Fuertes, first year nursing major Audrey Yoou is concerned about a long commute. Youu works at Just Poké in Fremont, and, being from Lynnwood, Yoou has started planning out how she could keep her job during winter break. 
"My plan right now is to try to transfer locations. There's a Just Poké closer to where I live, so that would make my commute easier," Yoou said. "If I can't transfer locations then I'll have to work less hours. But still, my commute to Fremont would take up to 2 hours."
For students who live further from Seattle like third year music education major Sam Hart, temporary or inconsistent work is often necessary to fill gaps in income.
"I live in Tri-Cities, Washington, with my parents. I teach swim lessons [in Seattle] and work as a lifeguard at an indoor pool [at home]," Hart said. "Whenever I'm home, I'll just text my boss, and she'll rehire me, which is kind of annoying, but it's what I have to do."
Financial stability is a concern for some students, even for those who already hold multiple jobs.
"It's really hard to get hours at my job when it's not during the summer. So if I was trying to make real money and pay for my own apartment, I would have to get another job because the hours are very few and far between," Hart said. "I'm a lifeguard, and so it's by nature a seasonal job. Although we do have an indoor pool at the place that I work, it's still very seasonal because the majority of our waterpark is outdoors."
Seasonal employment has been decreasing over the last several years as factors such as automation have taken over. For some students, especially those who do not live near campus, it is important to have the option to work during breaks.
"Working seasonally gives me the opportunity to work where money is tight," Hart said. "For me, that's the summertime and holiday seasons, when I don't have as many opportunities to work at my normal job. Seasonal work helps me make ends meet."
For more information about job opportunities, visit the Center for Career and Calling.