Baja blasting off the road
SPU Baja racing team is building another successful year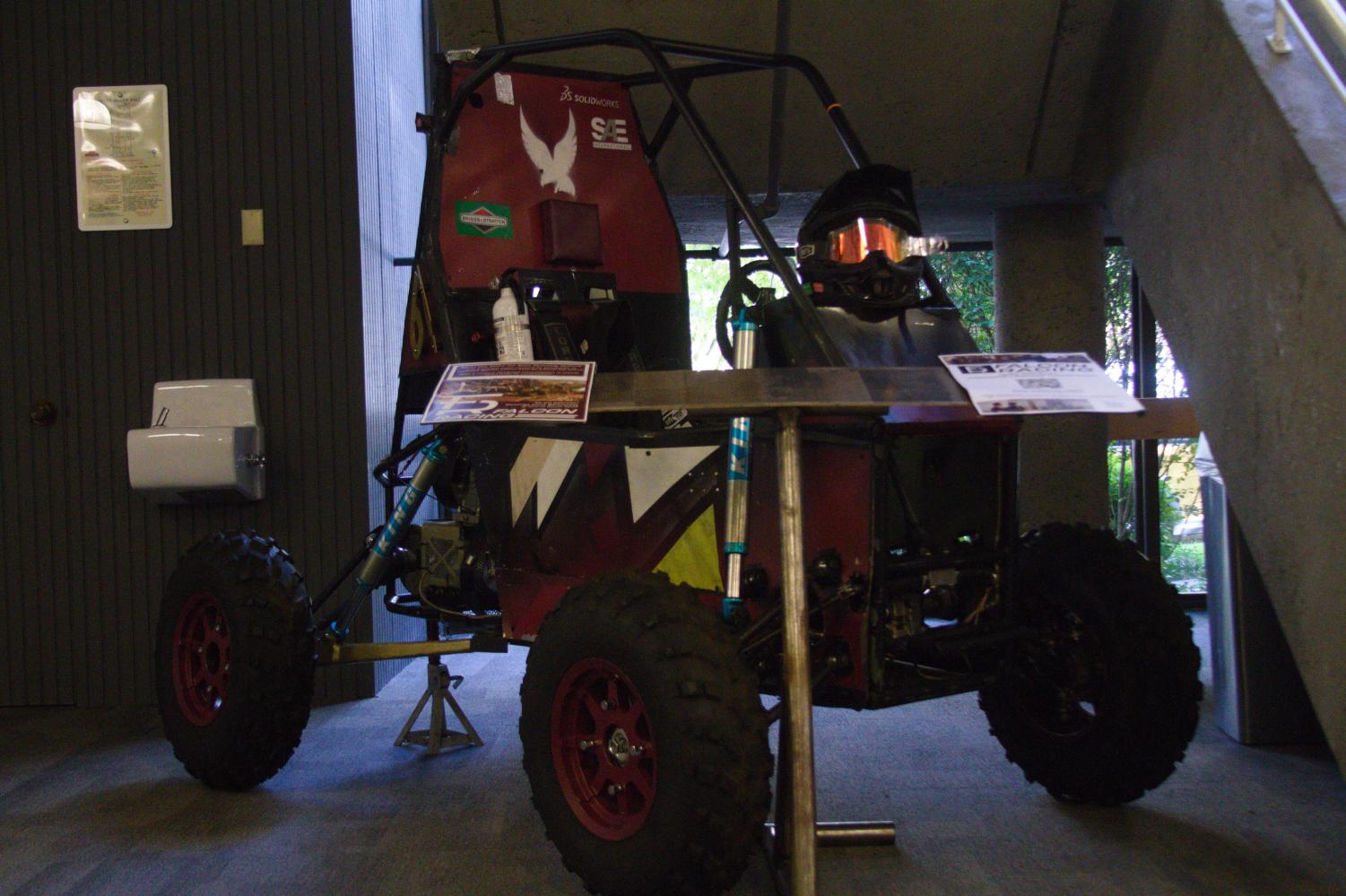 The Seattle Pacific University Baja team consists of undergraduate mechanical engineering and business students who all work together to design, build and test single-seat, off-road vehicles. The team has been active for four years and consists of around 25 undergraduate students who are all working on designing a brand-new off-road vehicle from the ground up.
The Baja Society of Automotive Engineers (SAE), the governing body of Baja teams from universities across the country, requires vehicles to pass a tech inspection before they can race. Along with the presentation of the vehicle, teams must provide business reports and design presentations. However, SPU's vehicle last year did not meet inspection requirements. In response, SPU Baja co-directors Kainoa Lee and Ryan Budd are prioritizing design testing and cutting back on manufacturing time.
"We're happy to take a lot of what we learned from last year's car with manufacturing stuff, how everything fits together, and apply it to this year's car," Lee, a third-year mechanical engineering major, said.
Budd, a fourth-year mechanical engineering major, recognizes and takes pride in the collaboration he has seen from club members.
"I think our strength this year will be in our design; each sub-team has done extensive research gathering information to see how their subsystems can be optimized. There is also a great deal of collaboration between sub-teams because many aspects of the vehicle require an agreement on certain aspects of design to function properly."
Team leadership does not think last year's team set aside enough time for manufacturing, which limited the amount of time they should have used to test the vehicle.
The Baja club is not just about racing vehicles. It is also a place to learn mechanical engineering and business lessons that will help members in future projects down the road.
"I hope, most of all, to provide a way for newcomers to learn in every aspect of their majors. Baja provides opportunities for members to practice their computer-aided design skills and modeling parts for the vehicle in Solidworks," Budd said. "Members get to fabricate parts of the vehicle that have been designed by the team, including the chassis in its entirety. Baja hopes to give members experience managing real-world expectations and deadlines, giving progress reports and working with a team."
Many Baja clubs across the country can only afford to build one car every two years, but because of good fundraising strategies and the generosity of donors, SPU has the budget to build a new vehicle every year.
"Generally, you build every two years just for budgeting and things like that. It's not required to build every year, but this year we're starting from the ground up; we're building a new car," Lee said.
Currently, the team is hosting its annual crowdfunding campaign. It ends on Nov. 30th, and the team is working on getting as many donations as possible in order to have more to work with as they build the new vehicle. Because Baja is fully funded by donors, this campaign is huge for the team's efforts.
"Funding is another interesting thing; we don't receive any funding directly from the school," Lee said. "Everything that we purchase and all the things we have to register for are donor funded."
The Baja club will be presenting their off-road vehicle to the Baja SAE at the end of May 2023, with hopes of qualifying for the competition in Mexico from May 31 to June 1.