Seattle's loss is California's gain
Seattle Pacific athletics soon to lose two staff members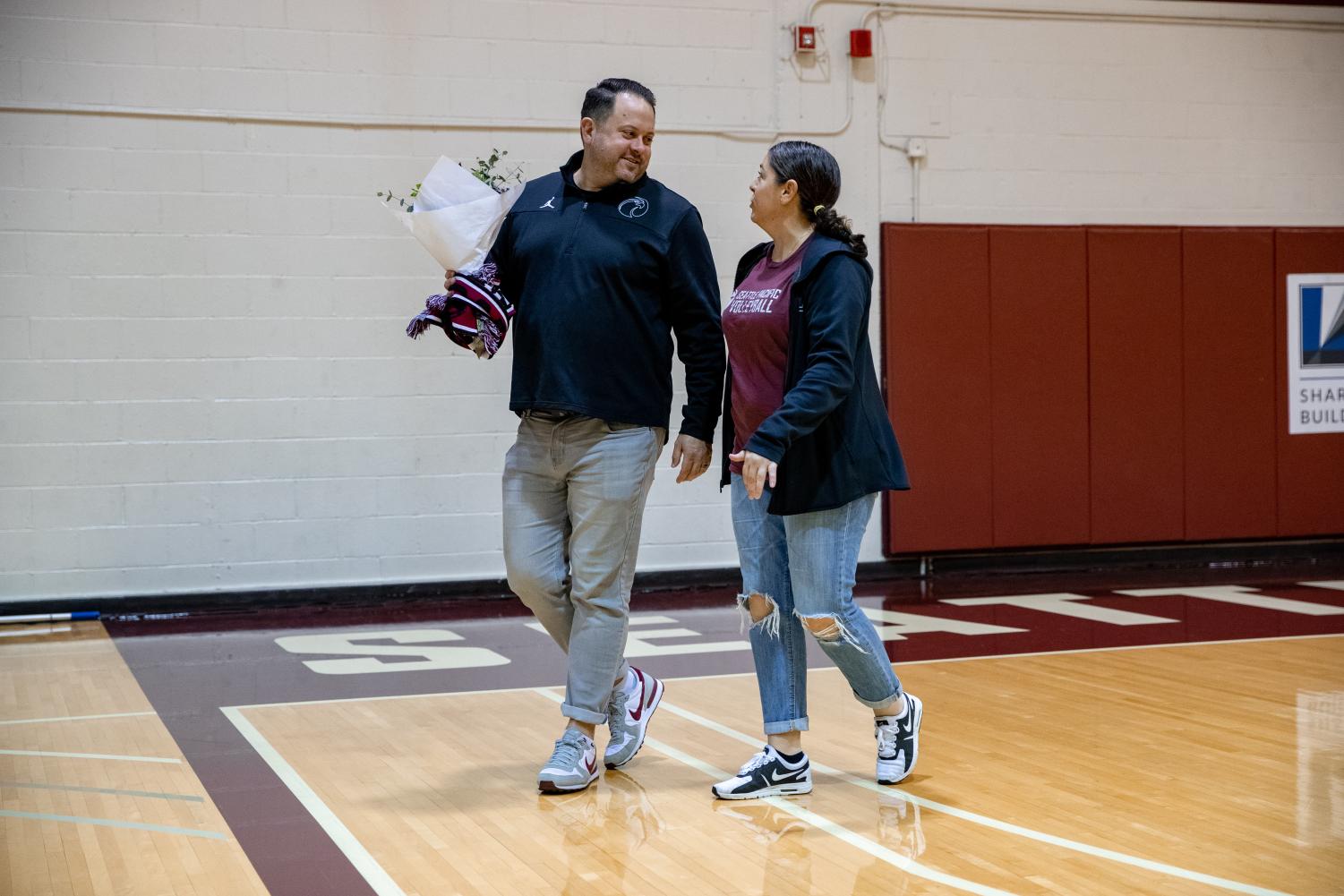 After the conclusion of the Division II fall sports festival on Dec.3, Seattle Pacific University will say goodbye to two members of its athletics department: Jackson Stava, athletic director, and Shelby Steuve, associate athletic director for compliance and student success and senior woman administrator.
Stava has served as SPU's athletic director since July 2016. While Stava is thrilled to have been a member of the SPU community, he saw an opportunity for his family to return home and another opportunity to advance his professional career. Stava will become the senior associate athletic director of California Polytechnical State University in San Louis Obispo, California.
"I've loved my 6 1/2 years as director of athletics here. We have, I think, some of the best student-athletes and coaches that exist anywhere in college athletics, but Seattle is not home for me," Stava said. "This is an opportunity for me to be home and for my kids to grow up next to their grandparents and their aunts and uncles [and] be closer to family. [It's] also a great opportunity for me to move to a really good Division I institution, great academic place, and get to expand my resume and my experience a little bit."
While the opportunity to go home is Stava's main motivation, he cannot ignore the recent challenges and controversies on campus and how they impacted his decision.
"It's fair to say that doing the work of athletics at SPU these past couple of years has been a challenge. As you know, there are many folks in the local and the national media and community that are not thrilled about partnering with us because of a decision that our board has made," Stava said. "That has made this job a challenge. It has been harder than it used to be to find partners in the community. While that certainly is a small part of it, the thing that I do want to focus on is that this decision was about a chance to go home. This decision was about a personal thing for me and my family."
Also having been at SPU since 2016, Steuve served as SPU's assistant athletic director for compliance and student success until February of 2022, when she was promoted to associate director. With the same reasons for leaving as Stava, Steuve will be moving to Vanguard University in Costa Mesa, California, as their new assistant athletic director for internal operations.
"I am leaving SPU because I want to be closer to my family, so I had a job opportunity that came up that allows me to be closer to my parents, one of my brothers, my niece, my nephew. So I had the opportunity to go back, and I said, 'Sure! Let's do it,'" Steuve said.
With their departures only two quarters away, SPU has already begun searching for candidates to fill Stava and Steuve's roles. The selection process will be handled by Jeff Jordan, SPU's vice provost for student formation and community engagement.
"They're still working on that. They're trying to figure that out and what that looks like. I know they've opened up the position, and so it's posted, and they're looking for people, and there are some candidates that they're potentially looking at," Steuve said.
While excited about the adventures and experiences before them, Stava and Steuve are both sorry to be leaving the university they have called home for so long.
"SPU's been great, and I am bummed to leave all of my coaches and my student-athletes. They've been really wonderful parts of being able to be here at SPU," Steuve said.