Seasons come to a close
Volleyball, men's soccer, women's soccer close out 2022 season
As fall quarter comes to a close, fall sports are also reaching their finales. Over the past two weeks, Seattle Pacific University's volleyball and soccer teams played their last games of the season.
The men's and women's soccer seasons concluded on November 5th and November 3rd, respectively. On the men's side, the season included seven of the men earning All-Conference Honors, and three men and two women received recognition with GNAC Weekly Awards of the Season. The women made it to the GNAC semifinals before losing to Northwest Nazarene 2-1. The team had 15 members on the GNAC All-Academic team, along with seven earning All-Conference Honors.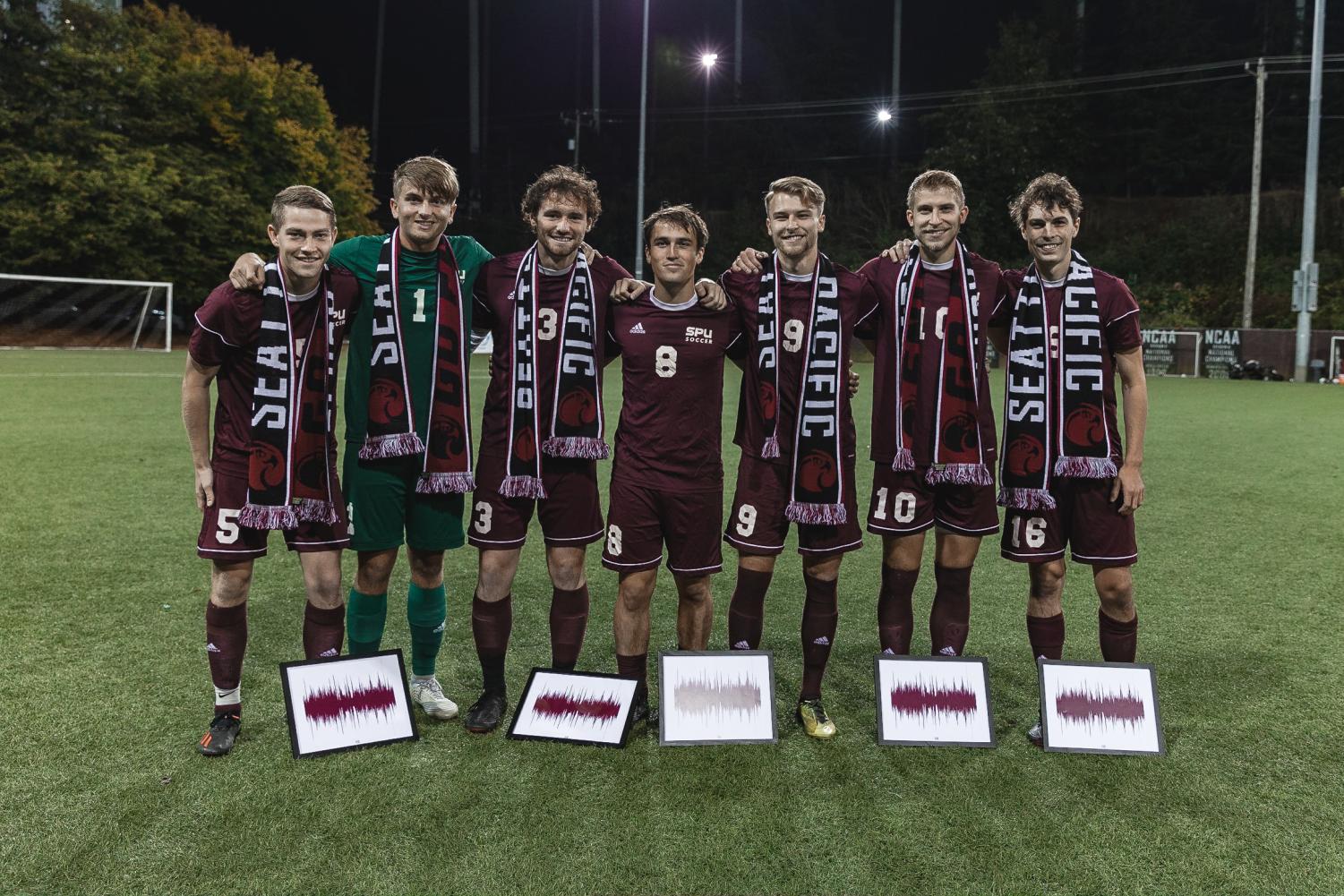 Both teams agree that senior day was one of the most memorable moments of the 2022 campaign.
"The best moment was our senior day. It was an opportunity to honor the group, and we talked about the best way to honor them is to put in a great performance," men's soccer head coach Kevin Sakuda said. "We played Western Washington at home, which is obviously one of our rivals, and we were great that day. We played well, and we were pretty dominant in all aspects of the game. That, for me, was probably the best moment of the year where everything kinda came together."
Before the men defeated Western Washington 2-1, the women defeated Northwest Nazarene 1-0.
"Our senior day game, in terms of it being the last home game, was the opportunity to celebrate a group of women who've given a lot to this program," women's head soccer coach Arby Busey said. "We played one of the best teams in our conference on our senior day, and we rose to that occasion, coming out of some challenging results that maybe didn't go the way we wanted them to, and were able to put that behind us and really play hard in that moment for something that maybe is bigger than a normal game."
Senior night was able to give both novices and veterans a sweet, victorious memory to look back upon the 2022 season. Beyond the pitch, both teams had a mix of great personalities.
"They are not only talented soccer players but also just a great group of guys," Sakuda said. "They all get along, they are close to each other, they are fun to be with, so for us as a staff when you can show up every day and 31 great human beings to interact with and to coach and to be a part of that was great."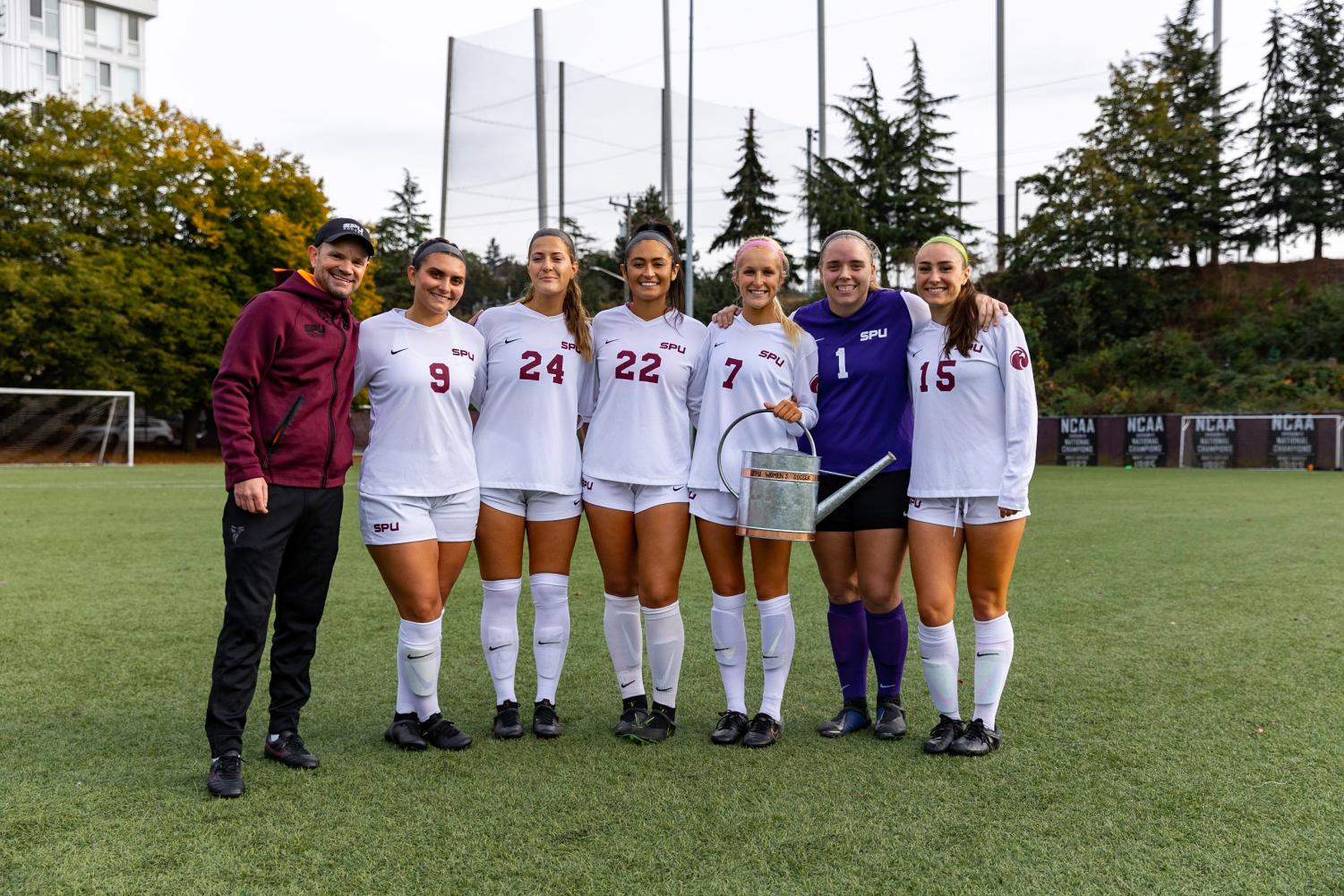 The women had an up-and-down season. The Falcons came into the 2022 campaign as a national championship contender coming off a 19-2-1 2021 season and a berth in the soccer elite eight. This year was not as successful as the program was hoping record-wise, but Busey still considers the season an overall success.
"We've had some ups, we've had some downs, and everything in between, and I think that is what we are striving to do, not having so many downs. Certainly, being able to experience that stuff together and go through those things helps us become better human beings and better able to serve those we come in contact with," Busey said. "Overall, when it's all said and done, while we may look back and say we would have liked to have played some more games together, I think it was a successful season overall just in terms of the relationships that were developed and the things that we got to go through together and how we grew through this fall."
Despite not being able to make it as far as they had hoped, both teams showed dedication and expertise on and off the field.
"In my time here, there have been very few seasons that have lasted as long as we have wanted. They always come to the end and, a lot of times, shorter than you want, but that doesn't mean it wasn't successful, that doesn't mean we didn't enjoy ourselves, or we didn't have a good time together," Busey said. "I think that is going to be how we remember this one, is the quality of the people that we got to share the experience with."
The women's volleyball team finished regular season play on Nov. 12. While their final record of 13-13 may seem mediocre, this season was a tale of two halves.
After their first ten games, the team's record stood at 2-8. But then, they rattled off a 10-4 streak to get back into contention. All of these games came against in-conference opponents, bringing their in-conference record to 10-6, third best in the GNAC.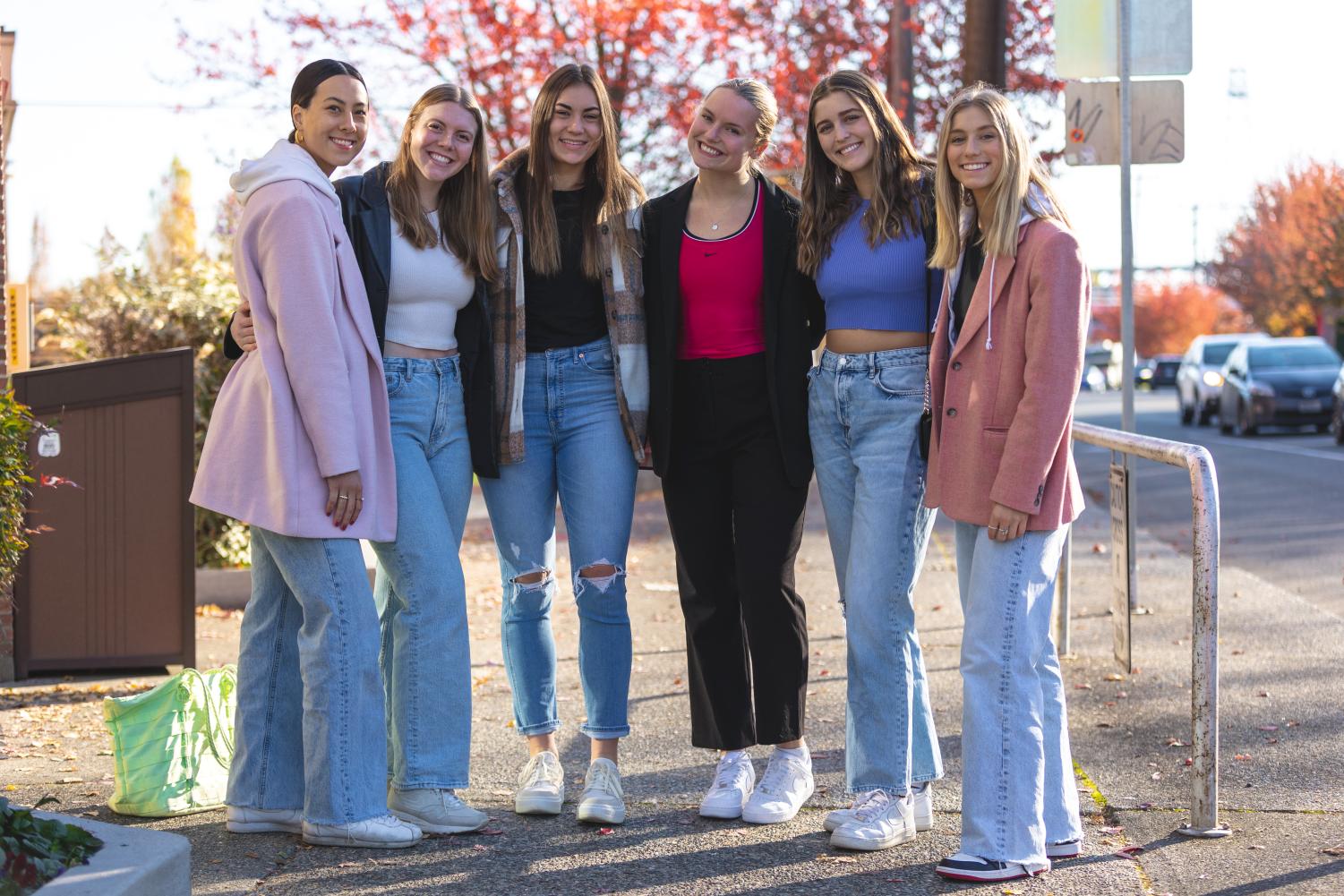 By Nov. 6, this effort brought the team to the 10th-best ranking in the west region of Division II women's volleyball. They ultimately finished the season with an 11-7 conference record, which was third-best in the GNAC.
Regardless of whether the team makes it to the NCAA regionals, the season has been a notch in SPU's belt.
"I think every loss and win has brought us to where we are now," sophomore setter Emily Tulino said. "It's just been a really fun ride with really fun people."