World changing engagement
SPU club PICCA promotes exploration of Pacific Islander culture, creating environment of acceptance for all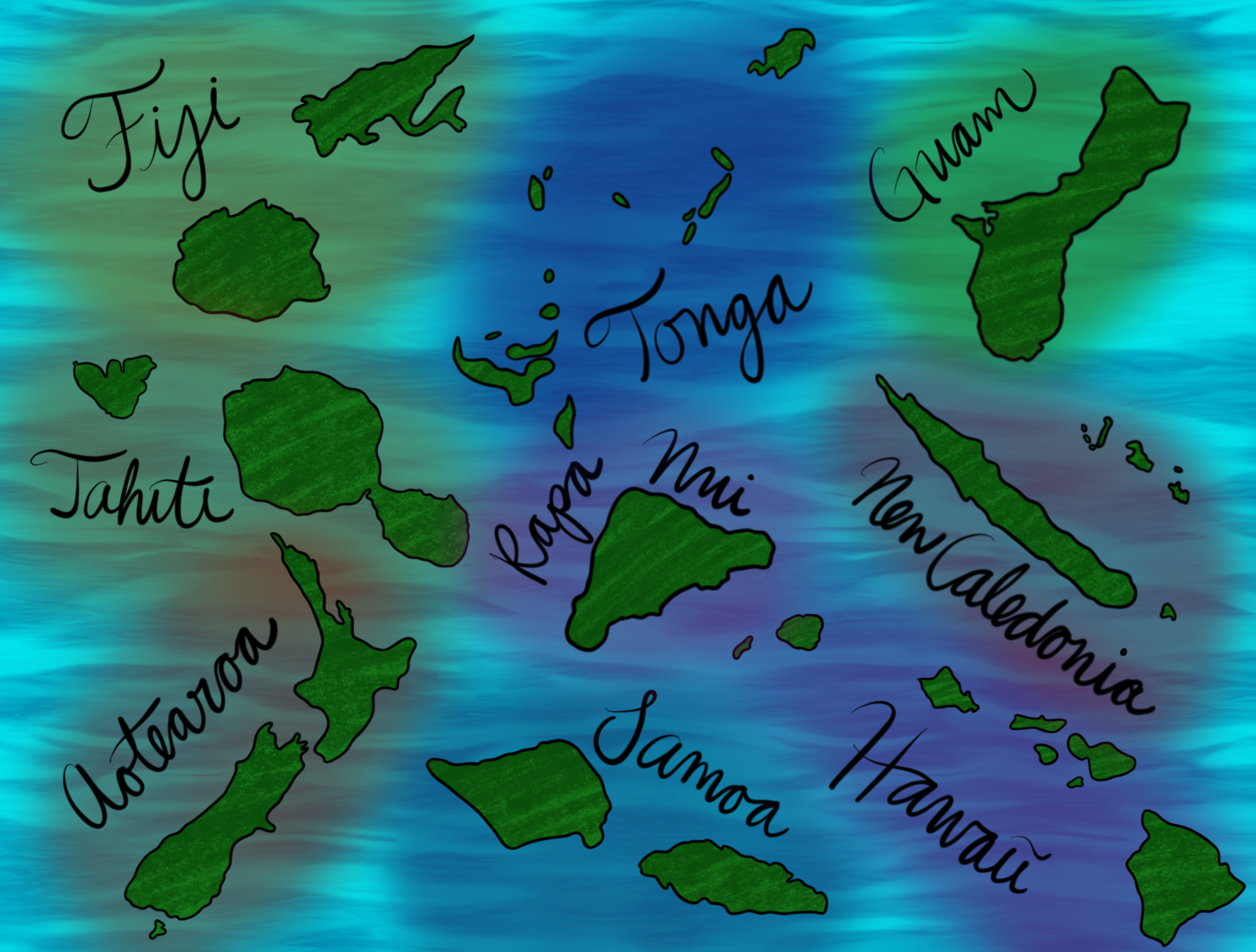 Seattle Pacific University is home to many clubs that allow students the opportunity to learn about different cultures and meet people with unheard stories. They explore the stories of their families, their food, their traditions, their art and, for one club in particular, their islands. 
SPU's Pacific Islanders Club of Cultural Arts, otherwise known as PICCA, is a student-led club built around the culture and celebration of Pacific Islanders. They are dedicated to sharing the culture of the Pacific Islands with students unfamiliar with it and celebrating it with those who are. The club creates an inclusive environment where anyone with any level of knowledge can come and celebrate together. 
PICCA engages the culture in many different ways, all of which give students a unique way to both learn about and celebrate the Pacific Islands, its people, culture and history. Meetings for PICCA take place every Thursday night in Arnett Hall and usually consist of multiple activities for attendees to partake in. 
A fourth year psychology major and the treasurer of PICCA, Rita Chetty explained how the activities that take place at meetings are created. 
"The easiest way to describe it is that we take all the islands, all the cultures and bundle it all up to present it to the students in forms of dance, food, language and sometimes games and stories from the islands. Last week we did a Halloween-themed scary story night. So sometimes it's stuff like that and sometimes we have events like a food day," Rita Chetty said.
Rita Chetty continued to explain the importance of having a club like PICCA at SPU and how all students can benefit from its existence. 
"I would say that there are so many ethnicities that should be represented on SPU's campus and that should be heard. I feel that Islanders have so much to offer SPU and so much love and caring qualities that are a part of our culture. That love can be magnetic for a lot of people, and the stories and values that we have can be very generational, " Rita Chetty said. 
A third year political science major and one of the board members for PICCA, Priya Chetty holds the view that PICCA is a place to empower Islanders. 
"It's a club for all cultures to learn about the Pacific Islands and to spread culture. A lot of students don't know about the Pacific Islands. Many Pacific Islanders might feel underappreciated. So, the club exists for students who don't know much but are interested in finding out," Priya Chetty said. 
A second year exercise major and another PICCA board member, Ezra Michel claims that through PICCA and other similar culture clubs, SPU can live up to some promises made to incoming students. 
"This is an important club because SPU's goal is engaging the culture and changing the world. This club helps us live up to the goal. What students learn about the culture here, they can use to change the world," Michel said. 
A third year psychology student and board member of PICCA, Chelsey Sagon stated that at its core, PICCA is about creating an environment that separates it from being just another club. 
"If anyone's looking to join, they can expect inclusivity, diversity and a loving environment where everybody cares about you, everyone wants to see you do well and wants to see you learn," Sagon said."It doesn't matter your background, we don't care. We're one big family, and that's the biggest thing that we want to show people." 
PICCA allows everyone to explore, learn about and celebrate the culture of the Pacific Islands. Though it has many different activities and events to attend, PICCA is about more than just what might appear on the surface. 
"Maybe those who go on to visit the islands may be able to understand the culture. But for those who don't get the opportunity to visit the beautiful islands, we bring it to them," Michel said.