SPU-ky traditions
Students discuss how they Halloween memories with their spooky traditions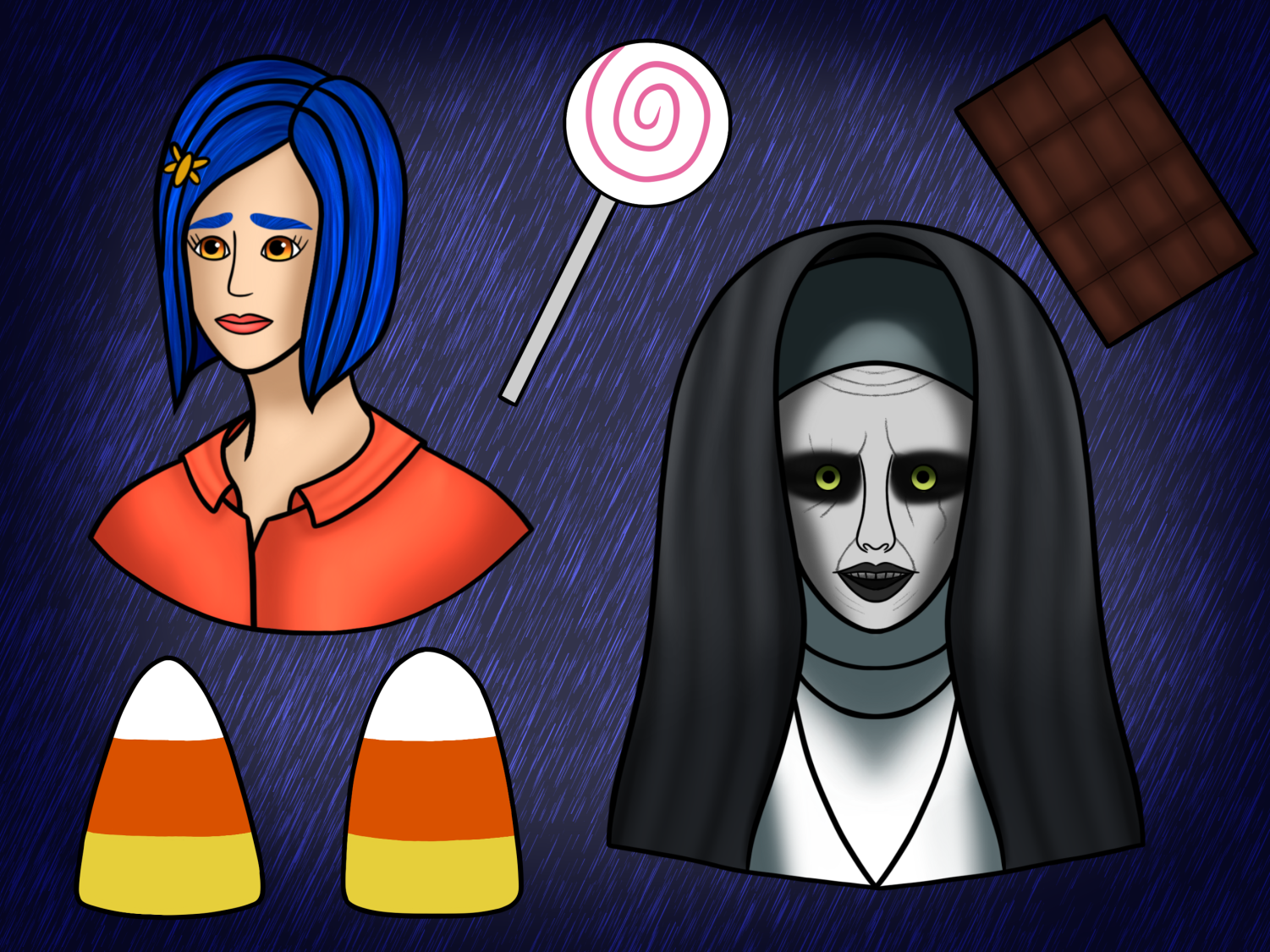 October is categorized as one of the spookiest times of the year. From corn mazes to scary movies to haunted houses to Halloween-themed snacks, the unique atmosphere this month creates is unlike any other time of year.  It is a time for spooky traditions to come alive. 
Whether it is a chill movie night or an upbeat costume party, students at Seattle Pacific University know exactly what to do during the cold fall nights of the season. 
First year biochemistry major Farrah Boswell has built a longstanding tradition around watching her favorite spooky movie.
"My favorite Halloween movie would have to be 'Coraline' because it has a good slow-motion effect to add to the spooky aesthetic, especially with the creepy spider mom. I usually watch it every year, but I was busy last year. I will definitely find time to watch it this year," Boswell said. 
First year psychology major Gail McMillan also enjoys watching 'Coraline' and believes it is a classic movie to watch during the Halloween season. They love Coraline's witty humor that brings joy to the otherwise dark movie. However, their favorite fall movies are more lighthearted and fit for all to enjoy. 
"My personal favorite Halloween movie is 'Charlie Brown and the Great Pumpkin' because it is super cute, but it also celebrates Halloween, so we get a good medium between my no-devil-worship mom and my siblings who really want candy," McMillan said. "I also love 'ParaNorman' because there are all sorts of twists and turns throughout the movie, and it's just such a wholesome movie with a wholesome group of kids."
For others like first year music education major Quinn Hyde, the more intense, scary and supernatural movies fit their preferred Halloween vibe perfectly. 
"I've watched a lot of demonic Halloween movies like the 'Conjuring' series. I can watch those on repeat. Another tradition I have is rewatching the 'Twilight' saga every year," Hyde said. 
Although watching chilling movies is a defining characteristic of the fall season and Halloween, snacks are also a vital part of the experience. 
"I eat the spooky orange Oreos that come out this time of year whenever I watch 'Coraline' to celebrate the season, " Boswell said. 
McMillan is also passionate about the food they consume while watching their favorite spooky films. Sweets are a must in their family. 
"I love M&M's, and I love Skittles. My favorite thing to do is to mix them together to prank my siblings," McMillan said. 
Although watching movies is exciting, a person may get lonely while watching them alone. For many students, it is important for them to also maintain collaborative Halloween traditions such as those they did with their families back home. 
In the past, Boswell would throw parties with those closest to her during the Halloween season, a time of familial connection for her. 
"Back home, I used to throw a party with my group, and then at night, when it was trick-or-treating time, we'd go out to trick-or-treat," Boswell said. "We get all my siblings lined up in order of height and age and take a picture in our everyday outfits and then we take a picture in our costumes so it looks like we've teleported into our costumes."
Some students may miss the traditions from their home, but being in college allows them to gain freedom and the chance to try new things. 
"Here, I'm hoping to go out with my friends this year and do something. I've never been to a haunted house, but I've been to a fear farm. In the future, I would love to go to a haunted house," Boswell said. 
Aside from going to haunted attractions, one of the most important elements of the season is dressing up in creative costumes. This is one of McMillan's favorite parts of the season. They had their Halloween costume excitedly picked out and ready to wear.
"This year, I'm dressing up as a self-inserted and created Star Wars character. I'm going to be a Gray Jedi," McMillan said. 
SPU students' Halloween experiences and traditions may vary, but each of them understands the value of sticking to them, building new ones and reminiscing about the old memories created with those they love. Whether it be watching scary movies, light-hearted family movies, eating spooky-themed snacks, throwing parties, visiting haunted attractions or dressing up for the holiday, the Halloween season is fun for all who choose to celebrate it.