Car theft on campus
Two thieves steal student's transportation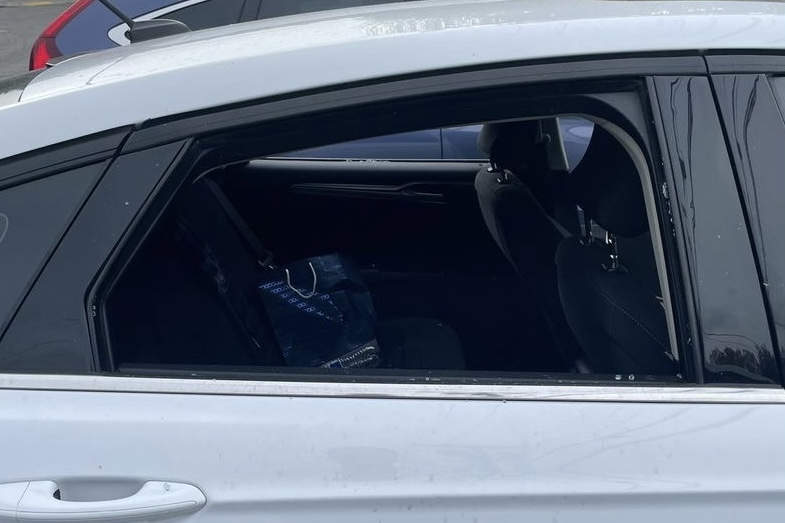 Early in the morning on Oct. 5, 2022, a car was stolen from a student at Seattle Pacific University. The theft was over quickly and likely planned in advance. Though caught on camera, the pair of thieves have not yet been found despite the efforts of the Office of Safety and Security. 
Mark Reid, director of Safety and Security, discussed the theft and how OSS tries to prevent it.
"In this auto theft, the car was stolen on Oct. 5, at about 5:30 a.m.," Reid said. "It took less than two minutes. There were at least two people involved. The thieves had obviously stolen a lot of cars before."
Despite a lower market value, older cars are the prime targets of auto theft. Reid explained that technological factors play a large role in this.
"Most of the cars being stolen today are older cars, usually from before the mid-late 2000s, when they started adding extra security features," Reid said. "With older cars, you can force the ignition with a screwdriver or a shaved key. Additional technology integrated in keys drastically reduced auto theft." 
Third year psychology major Jennie Bae is concerned about the recent theft.
"If I were to drive and have a car, I would feel unsafe leaving it out," Bae said. "I know there have been multiple incidents of cars being broken into where I'm from. The school should institute a parking lot patrol or cameras to make sure that this doesn't happen again."
Car thefts are a concern of OSS, so they have taken efforts to catch potential thieves before anything happens.
"Car thieves usually work in teams. They pick an area they're going to work in, then start looking for makes and models that they're going to steal," Reid said. "OSS watches the area on camera and frequently removes suspicious people from campus. If you see someone looking at multiple cars, this often hints that they're sizing them up for theft."
Third year psychology major Aidan Heckerman was bothered by the strength of SPU's security.
"I considered parking on campus safer than in Seattle overall, and, with security all around, I thought it would be a deterrent to that," Heckerman said.  "I don't think I'd be a target for a carjacking because I don't have a nice car, but I'll definitely be more vigilant when I get home from work."
Fourth year biology major Abhi Kancherla hopes the theft will inspire students to take more precautions.
"I park in the street parking, but that doesn't really mean that my car's in danger, and this doesn't really change my personal safety," Kancherla said. "Maybe the car that was stolen wasn't locked. The school should issue a reminder to all students to lock their cars and increase its security."
Despite the very real risk of car theft, Reid warned that car prowling, smashing open a car's window and taking what's inside, is just as big of an issue.
"Car theft is less popular than it was 20 years ago, but car prowls are as popular as ever. We've lost three laptops this year from this," Reid said. "Students should make sure that nothing that looks valuable can be seen when you look into a car. These things happen quickly and are hard to catch."
Although most stolen cars are recovered, there is no guarantee that this one will be, and, as of Oct. 30, 2022, OSS is still searching for the thieves. This heist is just one of the most recent of many in the state of Washington, where over 31,000 cars were stolen in 2021 alone.
"What we recommend for students with older cars is to get steering wheel locks and clubs," Reid said. "It's not that car alarms are bad, but, if you do get one, get one without motion detectors. Those set off alarms based off perceived motion of a car, but even the wind can set them off."