Diversity on campus
SPU's representation and inclusion relies on community wide effort
Diversity within the Seattle Pacific University community has increased within the past few decades, becoming one of the school's current primary attractions.
SPU is made up of approximately 3000 students, 60% of whom are from a historically underrepresented group, according to SPU's website. Over the past decades, that percentage has jumped over 50 points, making the current SPU population more diverse than the overall Seattle area. 
Julia Lats, a sophomore majoring in sociology and economics, feels the presence of diversity.
"It certainly depends on what classes you're in, but I'd say the diversity is there. I do see a lot of representation in terms of ethnicity, religion and religious practices," Lats said. 
Taylor Moananu, sophomore political science major, appreciates the diversity that is present.
"You'll walk into a classroom and see different kinds of people," Moananu said. "We're all from different areas and places. For a small campus, I definitely feel like [diversity] is present."
In the official Diversity Statement, SPU ties together its Christian core and goals for modern diversification. 
"We ground the work of diversity in the gospel of Jesus Christ, pursuing diversity as an aspect of our calling to be a reconciled community. … We confess our shortcomings and collectively seek wisdom for healing, restoration, and justice. … We challenge ourselves to consciously examine the impact of our curricula, policies, and practices and to continue to create a learning environment where all students can flourish," the statement on SPU's website reads.
The SPU Strategic Diversity Framework consists of reflecting and cultivating the diversity of God's kingdom by fostering an environment of belonging. SPU aims to do this by maximizing resources for equitable outcomes.
This strategy includes not only staff and faculty led efforts, but also student initiatives. Structured forums, a physical depiction of SPU's diversity timeline in Weter Hall and student-led clubs are all included in Seattle Pacific's effort to prioritize diversity and inclusion.
Tani Yoshioka, a sophomore majoring in English, appreciates how clubs influence not only the statistical presence of diversity, but the felt reality of it.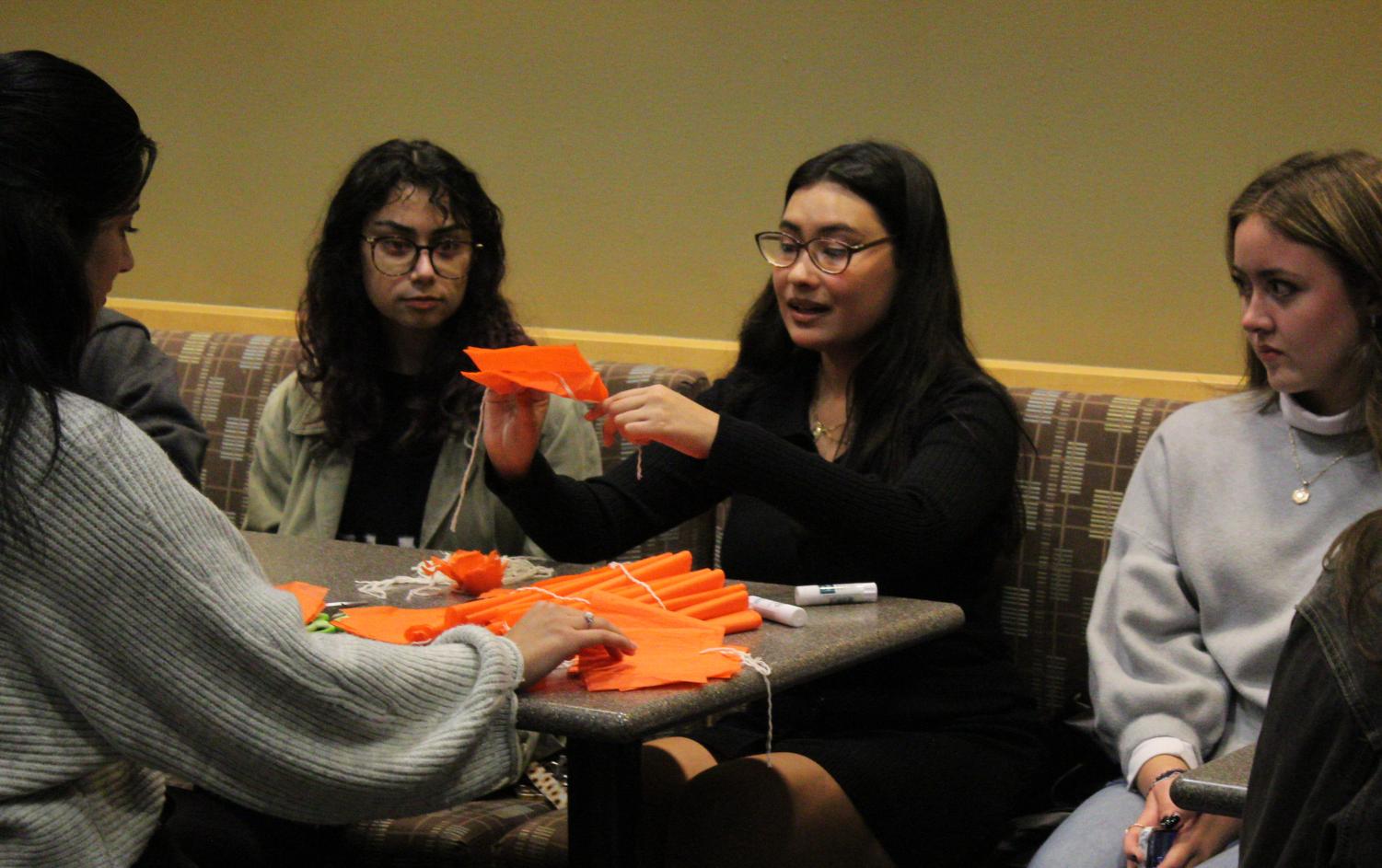 "[I'm] part of the Hawaii club, so in a way that helps with feeling the diversity," Yoshioka said. "Our members – most of them are from Hawaii and people of color." 
SPU's student clubs include many different places for students of all identities, ethnicities and groups to find community on campus. These clubs, focusing on ethnic identity, religious identity, sexual orientation and other identities are key in creating general, genuine diversity at SPU as well as individual comfort and community. However, there are still points of concern.
"The faculty we have, there's nothing wrong with them, but they could be a little more diverse," Yoshioka said. 
According to the Office of Institutional Effectiveness' most recent statistics, Asian, Black, Hispanic and multi-ethnic non-adjunct faculty make up 34% of all SPU's professors – low compared to the student body's 61%.
This could be attributed to the turnover rate, which is much slower in faculty than in the student body. Over four years, the percentage of non-white faculty jumped nine points, as opposed to the percentage of non-white students, which increased by 21 points. 
"Faculty hired earlier is probably less diverse than newer faculty," Lats said. "My faculty have been pretty diverse. I don't think it fits the same ratio as with the students, as I've had a lot of experience with newer faculty." 
SPU is a statistically diverse campus and has worked hard to achieve it following decades of professor turnover, extracurricular development and support from students. As the community at SPU continues to grow and change, the demographics and histories that make up campus life will change with it. 
"I remember when I was still applying to SPU, they did emphasize diversity," Lats said. "I don't know how much that's actually seen in practice, but I do think they try."