Reentering floral paradise
SPU greenhouse re-opens doors after COVID-19 pandemic closure in 2020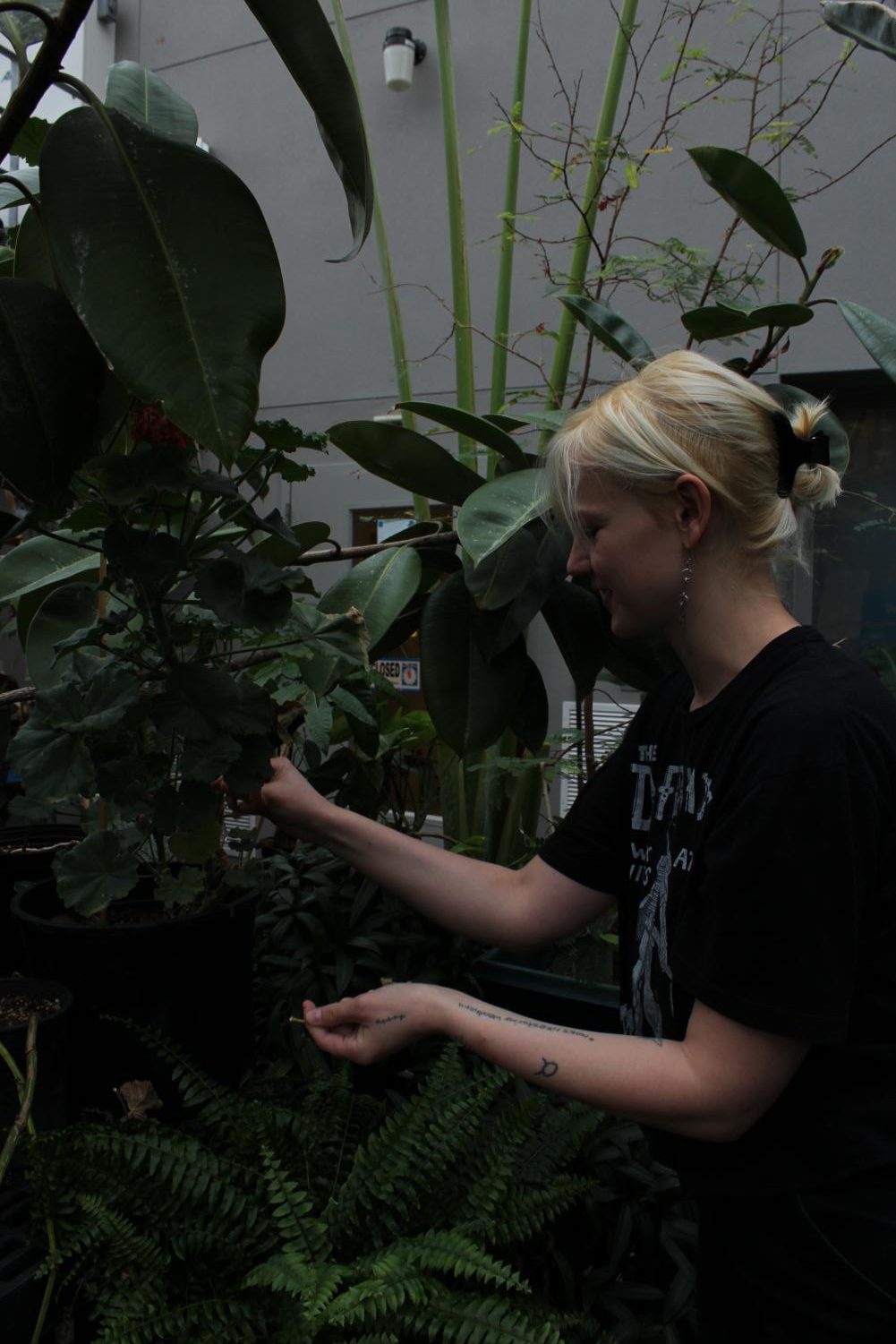 In March 2020, much like the rest of the world, the Seattle Pacific University greenhouse was closed to the public to mitigate the spread of COVID-19. Access to the space became available only to the dedicated plant caretakers. Cleverly named the Garden of Eaton, this vibrant topiary is located on the third floor of Eaton Hall, one of the science buildings on campus. 
After more than two years of closure, the Seattle Pacific University greenhouse has reopened its doors to students for exploration of its beautiful flowers and delicate greenery. 
As a student walks up the steps to the third floor of Eaton Hall, science posters, enclosed fossils and other displays of scientific discovery decorate the walls. At the end of the hall, there are flowery wonders unknown to many students. When opening the greenhouse doors, warm, earthy winds welcome you to venture further through the leaves and soil. From small cacti to towering palms, there are plants for everyone to enjoy.   
For many students, particularly those who started their college experience during the pandemic in 2020, the luscious leaves and bright flowers floating over Eaton hall have existed as an elusive resource, only available to generations before.
Since its construction and grand opening in 2003, the greenhouse has been a vital part of five SPU courses within the biology department as a place for biological research and learning. Aside from the aesthetic of being surrounded by greenery, SPU students have been granted close access to plants from all over the world, including over 200 variants and species of plants. 
Third year ecology major and manager of the SPU greenhouse Ava Liebendorfer is thrilled to invite students in and celebrate the long-awaited grand re-opening. 
"I got asked a lot last year when we were going to open up, and I knew the greenhouse was a space that students were curious about and wanted to see," Liebendorfer said. "I am so happy to watch students and faculty take the time to look around at all our plants and relax. Plants are very social creatures; they love having visitors."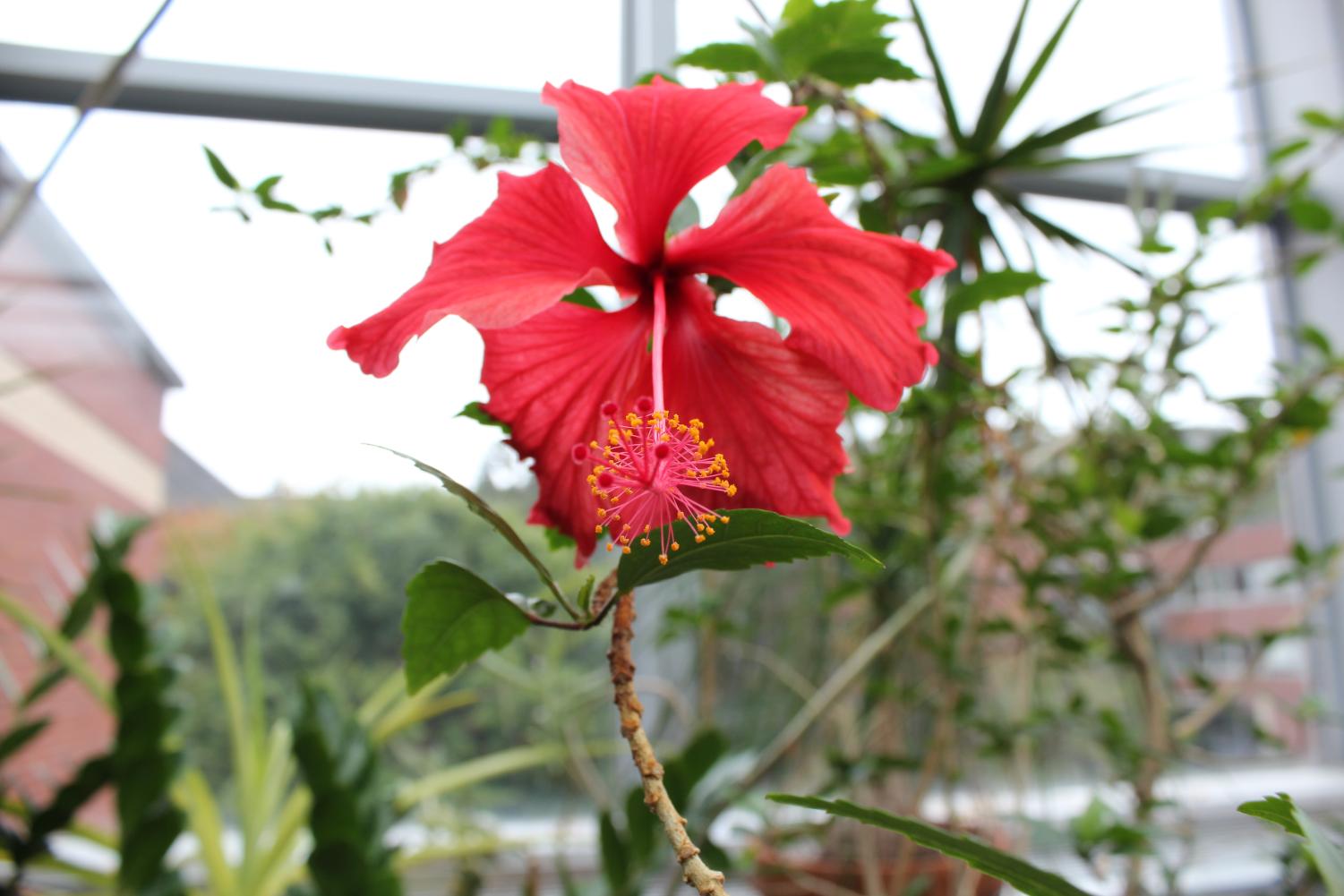 The greenhouse not only provides experiential learning for students in the varying biology classes but also serves as a tranquil scene away from the hustle and bustle of daily college life. Students are encouraged to visit in between classes to take a break from their many responsibilities. They now have the unique opportunity to check out the expanse of foliage during visitor hours, which are currently from 11 a.m. to 2 p.m. Monday through Friday. 
Visiting hours are determined by the class schedule of the greenhouse manager, Liebendorfer. However, it will be closing for winter break beginning on Nov. 11. 
Second year music education major Hannah Marsh has taken advantage of the greenhouse's new accessibility, despite being intimidated by entering an unfamiliar place. 
"I had never been before. I mostly lived my entire life in Crawford Hall, therefore I felt like an imposter going into the science building," Marsh said. "I was convinced by a friend in the music department to check out the greenhouse. I am terrible with plants, I kill all of them, but Ava had lots of helpful tips and tricks on how to care for them. Ava said that we could come sing to them if we wanted, which was so sweet." 
There are many secrets of plant care buried within the glass enclosure of the greenhouse. Liebendorfer came into the manager position knowing a lot about caring for the various greenery but still had a lot to learn. 
"I started working in the greenhouse at the start of my sophomore year. I befriended the previous greenhouse manager, Cecelia Krause, and she taught me how to care for all the plants and how to find resources," Liebendorfer said. 
Liebendorfer has now assumed the role of entrusted nursery caretaker, aiding students in learning about their own plant care. The greenhouse provides students with access to learning about, caring for and exploring plants from all around the world at no cost. This is an opportunity not afforded to every university. 
From students with an innate passion for flora and fauna to those with the unintentional ability to halt all growth of plant life, the Garden of Eaton has something for everyone. 
"My favorite part of working in the greenhouse is just the privilege I have to be granted access to that space at any time," Liebendorfer said. "It's so beautiful and working with plants has always been what I say when people ask me what I'm planning on doing with my life. I am grateful to be starting my passion early on."