La unión hace la fuerza
SPU's MEChA club creates united space for Latino students to celebrate unique cultures
Entering a new environment such as college can be overwhelming, especially when a person feels as if they do not belong. They may feel as if the world around them fails to reflect any aspect of their identity and culture. 
Searching for this sense of belonging and cultural perseverance can be a tough task, but clubs on college campuses that focus on particular world cultures offer a solution. They allow students to rediscover their identity and connect back to their roots while also engaging with others who are on the same reclaiming journey. Unity is at the core of rediscovery.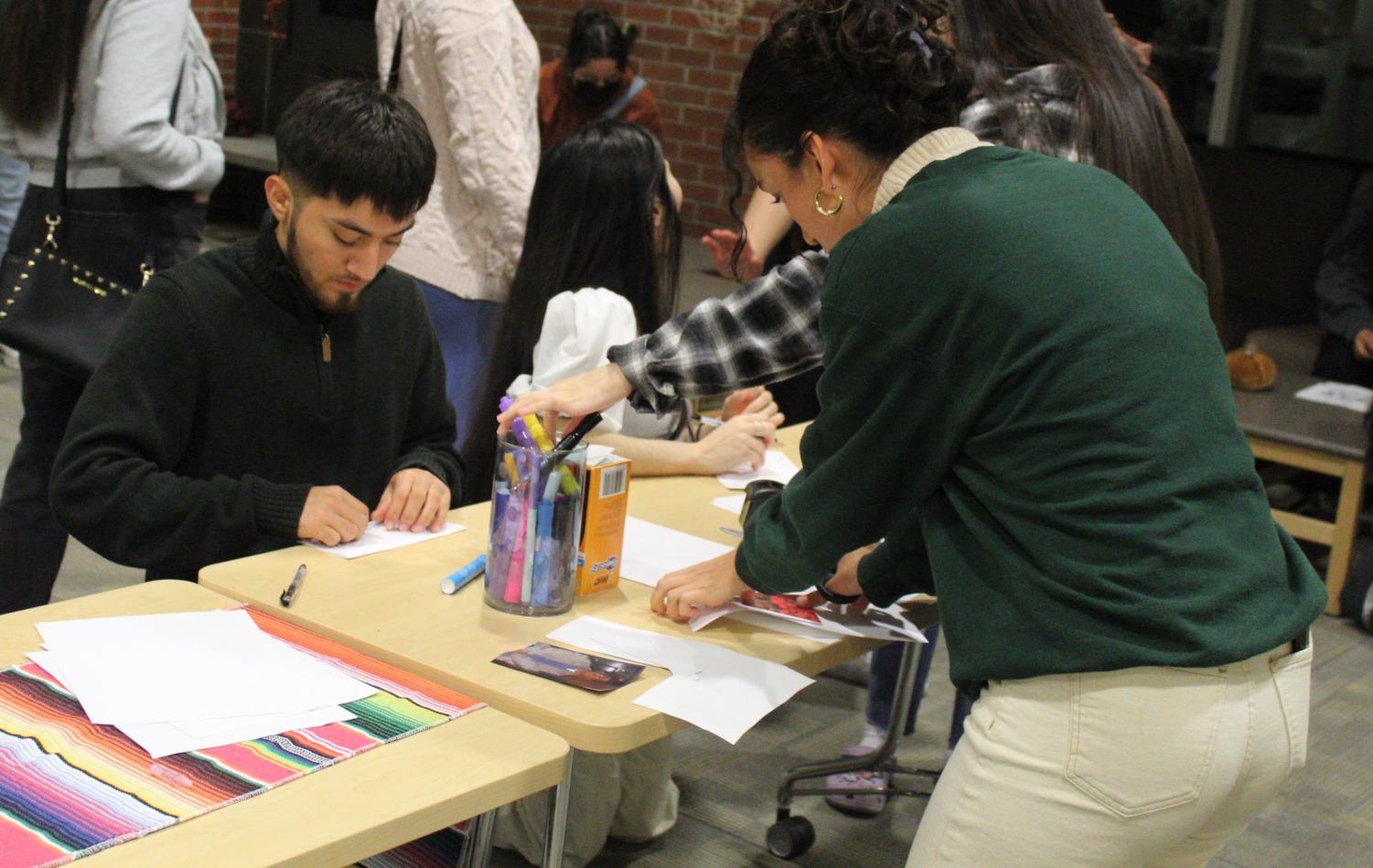 At Seattle Pacific University, one of these clubs is MEChA, which is focused on providing Latino students with cultural awareness through education and activities that highlight the various and diverse cultures of Latin America. 
Fourth year business administration major and MEChA co-chair Brenda Ramirez-Sanchez believes that there is great value in finding a club that allows students to explore their identity. 
"I believe that it is important to have a club like MEChA on campus so that Latinx students can be unapologetically themselves and share their culture with people who relate," Ramirez-Sanchez said. "These spaces provide great comfort to students who are far away from their comfort because they can find a piece of home in the food, topics and activities in MEChA. Our club motto is 'la union hace la fuerza,' which translates to 'unity makes our strength.'" 
In her role at MEChA as co-chair, Ramirez-Sanchez, along with fellow co-chair Christian Flores Anguiano, makes all final planning and organizational decisions about meeting times, themes and activities. They also lead many meetings and actively engage with other leaders and members of the club with passion. 
"I joined MEChA as a freshman because I am very proud of my culture and identity as a Mexican. I fell for the welcoming and fun environment in MEChA and got myself involved in leadership during my sophomore year," Ramirez-Sanchez said. "Current MEChA members probably recognize me as the person who is standing at the front of each MEChA meeting. I think that being a leader in MEChA is an honor and a privilege, so I like to say that I am serving my community through my role." 
At each MEChA meeting, the club leaders try to conceive a designated theme, such as the Dia de Los Muertos celebration meeting they had in the Arnett Hall lobby on Thursday, Oct. 20. Students who attended this meeting created a unified "ofrenda," or altar, which is used to honor loved ones during Dia de Los Muertos. It usually consists of a set of items that identify with the person to whom it is dedicated to, such as pictures, "pan de muerto" or "bread of the dead" and marigolds. 
Although Ramirez-Sanchez enjoys creating collective crafts such as the altar, sharing cultural food with others is the most exciting part of MEChA meetings. 
"My favorite part about being in MEChA is being able to share food from my culture with others. We have food at all of our meetings because we firmly believe that food is how you build a strong community," Ramirez-Sanchez said. 
Third year criminal justice major and secretary of MEChA Noelia Hernadez believes that it is important for them to take into account topics and potential themes that members want to actively learn about – each person should be represented and have a voice. 
"We strive to promote inclusivity and equity to our BIPOC communities, and we do this by organizing events that align with our holidays and cultures. We are open to taking suggestions and learning about other cultures from their unique perspectives," Hernadez said. "At MEChA, we get to make our own experiences with new friends and learn about how they do things as well. It keeps us in touch with our roots but in new ways." 
The best part of MEChA, in Hernadez's opinion, is the sense of togetherness and the self-value she has gained since being a part of the group. 
"My favorite part is the sense of hospitality and inclusion. From day one, I felt like I had a place here and a voice. I think that's really important because no one wants to feel like a burden. I hope to encourage others to join our club and enjoy it as much as I do," Hernadez said. 
At the end of each meeting, all MEChA members will recite a poem in both English and Spanish called "Lak'ech," which perfectly captures the essence of the club and invites all who are a part of the club to become one and to find their home together. 
"In Mayan tradition, there is a greeting that many people working with Mayan wisdom know of. It is the law of 'In Lak'ech Ala K'in,' which means, 'I am another yourself,'" Ramirez-Sanchez said. "It also means, 'I am you, and you are me.' We have come to understand that this Mayan greeting helps us honor each other. It is a statement of unity and oneness."
MEChA meets every other Thursday at 7 p.m. in the Arnett Hall lobby. The last meeting of the fall quarter will be on Nov. 10.