Studying abroad through the lens of diary excerpts
Entries meant for class provides an authentic record of the studying abroad experience.
September 8, 2022.
It was a week before I traveled to the Czech Republic. My family and I went to our house in the countryside and spent some time together for my farewell. During our time there, we went to the temple on the mountain in Pakchong, Thailand, to pray to the Buddha for my safe travel. Pak Chong is the westernmost district of Nakhon Ratchasima province, where the main rail and road lines pass the central city in northeastern Thailand. 
Our family also donated some money to the temple for its maintenance. After that, we went to a Japanese restaurant to eat dinner together. We had sushi, grilled pork and meat, and several drinks. It was a great last week with my family before I went abroad. Even though I will be studying abroad only for a few months, I believe it is always great to have a farewell trip with the family.
September 16, 2022.
My Czech experience will be different from others as I will arrive about a month late. I spent about a year preparing to study abroad in the Czech Republic and attended many meetings with the study abroad department to work out the visa process. Since I am not a US citizen, everything will be different for me. I had to do the Czech visa and the US visa and get a new passport, which took a lot of time. I had to prepare both the US documents and the Thai documents to show the Czech consulate that I am a Thai student at a US university. 
After a year of preparation, a tragic event happened: My grandma got sick. I had to fly back home to see my grandma for the last time. However, I did not make it in time and also got COVID-19 while traveling back, which forced me to isolate myself for a week. However, that did not keep me from my journey to the Czech Republic. I then applied for the visa after isolation. When it was about time for the visa to arrive, I was waiting for the embassy to contact me. It was getting closer and closer to the day I had to fly, but the visa still had not been approved. 
A month before the visa due date, I sent the embassy several emails to check up with them. They said they had sent the document to the ministry of interior in the Czech Republic, but they could not help me with anything. Finally, I sent the letter myself to the ministry of the interior and received fantastic help from my professor at Anglo-American University and my classmates. The visa finally got approved.
This week, I have learned another Czech word: "dobry den," which means "good day." It is a great word to greet people and even strangers such as cashiers in the market.
October 5, 2022.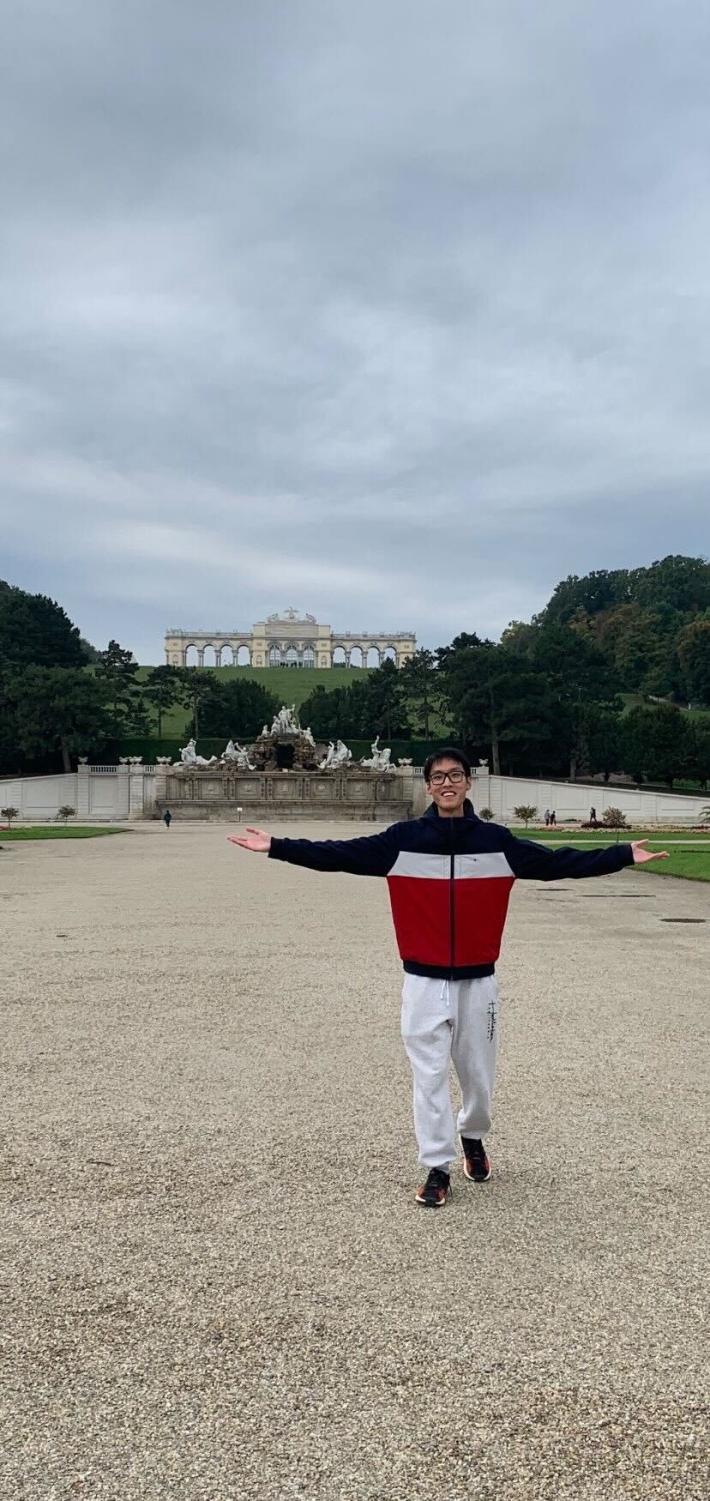 This past weekend, I went to Vienna, Austria, with my roommates and students across the room from us. In contrast to our neighbors, my roommate and I boarded a separate train. It was due to the fact that while we paid for the second class, they paid for first class. But I think being in the second grade gave me a better perspective on Czech culture. I observed other families coming to Vienna, since I had to board three trains instead of just one. I also saw three train stations, and when we were on the train, a deaf man offered us a piece of paper with a few words on it, asking for a donation to assist his hearing.
I had never experienced anything like this before, but I gave him some coins. Also, it was my first time staying at a hostel, where I shared a bedroom with other tourists. It was a good experience as I got to talk to people from different parts of the world. Vienna provides a fantastic fusion of culture, cuisine and history. Vienna, in my opinion, has historical sites that are larger and contains more complex architecture than the Czech Republic. We went to Schlosspark Schönbrunn, Resselpark and the Belvedere Museum. Then we finished the trip with the symphony concert close by our hostel. I did not learn new Czech words while on the Vienna trip, of course, as they speak German. 
October 8, 2022.
This week I went on the Česky Krumlov excursion organized by CEA's study abroad program. My roommate and I woke up at 7 a.m. and headed to the Prague Main Station. It was a cold morning with a foggy atmosphere, and fortunately, the Tommy Hilfiger jacket I brought kept me warm. Once we arrived at the train station, we gathered with other students and the chaperone, then walked to the parking lot to get on the bus. Yes, you read it correctly, we went to the train station, but we traveled by bus. I am not a fan of traveling by bus because the space is limited and I cannot walk around, change my seat or do a stretch. 
Fortunately, the bus ride was not long. It took about three hours to get to Česky Krumlov. Once we arrived, the chaperone let us find our place to eat. I told my friends, "let's go eat at the best restaurant in town." I made them laugh. I then looked up Google Maps to find a restaurant with the best ratings. We found a hidden gem about five minutes from the town square. It was a restaurant in a cave! It had a perfect atmosphere and the food was great as well. 
After lunch, we went back to the town square and started the castle tour. The castle architecture is way less complicated than the one in Prague. However, it has given the sense of the medieval town and the environment the people used to live in. The tour took about three hours, and we headed for dinner at the restaurant near the river. Again, it had a perfect atmosphere, and the dinner was decent. We then headed back to Prague the next day.