More than just grades
How SPU students find motivation for achieving midterm goals in light of stress
The fifth week of fall quarter at Seattle Pacific University marks a strenuous moment in which students are constantly searching for time to study for exams or work on some of the most important assignments of the quarter. It is also the week when all-nighters are not just common but the norm for many. All of these signs point to one thing: Midterms have arrived.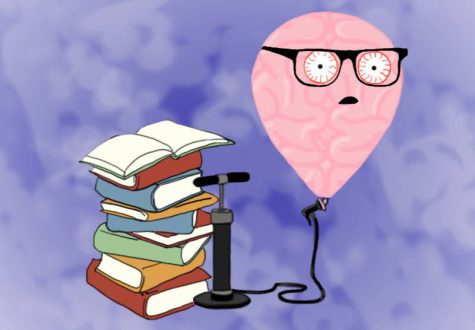 When midterm season first comes around, students may feel a flurry of different types of emotions. Anxiety is usually one of the first feelings that comes around, followed by irritation, exhaustion, sometimes a bit of fear and countless other negative emotions.  But by far one of the most common, and probably the strongest emotion that makes an unwanted appearance during this period is stress.
Second year business student Mario Esquivel expressed that stress can affect his ability to find balance. 
"I think the most stressful part is all the studying and preparing that you have to do. I feel like it can be a lot of work to try and keep up with all of it sometimes," Esquivel said. 
Although it can be hard for someone to separate themselves from coursework and notes while preparing for exams, Esquivel feels that it is important for him to take a break to refresh himself and to be the most effective. 
"I try and just relax sometimes and make sure that I get a lot of time to have off from studying so that I can do the things that I like to do. It also helps for me to go out and get some good food every once in a while," Esquivel said. 
Second year apparel design major Isaac Johnson also states that preparing and planning out a person's workload can be the most difficult part of midterms.
"I feel like the most stressful part of midterms for me is finding all the time I need to both study and relax. When I'm really focused on finding the time to study for midterms, it can be really hard to balance both. Unfortunately, relaxing is not as much of a priority during this time," Johnson said. 
Despite the lack of time Johnson has to relax during midterms, he has found that spending time doing things he loves with the people closest to him is a great way for him to alleviate stress during this extremely trying time. 
"I feel like most of the things I do to destress during midterms are things that I really like, like hanging out with my friends, going out and playing sports, going out on drives and other things like that," Johnson said.
During midterms season, even when there are ways to deal with the stress of the season, it can be really hard to find reasons to stay motivated and to keep going. Fortunately for Johnson, he has strong motivators to keep him going.
"The biggest thing that pushes me to keep going during midterms is keeping my grades up. It's important to me to find enough time to study so that I can do well on the midterms and in all my classes," Johnson said.
Second-year computer science student Kyle Wilson expressed that his struggles during midterm season involve all aspects of being a student. The desire to accomplish all tasks is strong, but it can feel impossible to juggle all of them. 
"I would say the most stressful part of midterms for me would be finding enough balance between being able to study for the midterms while also finding the time to go to sleep and stay rested for them, while at the same time finding time to do the homework needed for those classes, so it's like a three-way struggle," Wilson said
Despite the hardships Wilson may face while traversing the neverending struggles of studying and taking midterm exams, he knows that the feeling is fleeting and will soon be over. 
"It's hard to pinpoint, but the feeling of getting over the hump and looking towards winter break, and just knowing that we're halfway there helps push me through the midterms. It pushes me to keep going," Wilson said. 
While it can be hard to keep going through the midterm season, sometimes it is just important to find the right motivation to keep going. It is also important to remember that even though midterms are crucial for maintaining ideal grades, grades do not define the worth of any student. 
"It's definitely important to me to keep my grades up, but they aren't the biggest motivator for me. My family is my biggest motivator for my success during midterms, and they help keep me going during them," Esquivel said.