Travel patterns change
SEATAC Airport's wait times increase and post-pandemic travel changes
The weekend of Sept. 18 saw unprecedented activity at the Seattle-Tacoma Airport. Lines to get through security reached all the way into the parking garage. Travelers waited nearly three hours in some cases and many, having missed their flights, voiced frustration and confusion with SEATAC. 
According to an article by Bridget Chavez, SEATAC claimed that the unprecedented wait times were partly due to TSA's summer staff having been sent home. Employee levels were down in anticipation of a post-Labor Day decrease in travel. However, airport traffic did not decline as expected, quickly overwhelming the unprepared SEATAC staff. SEATAC says this may reflect changing patterns in seasonal travel.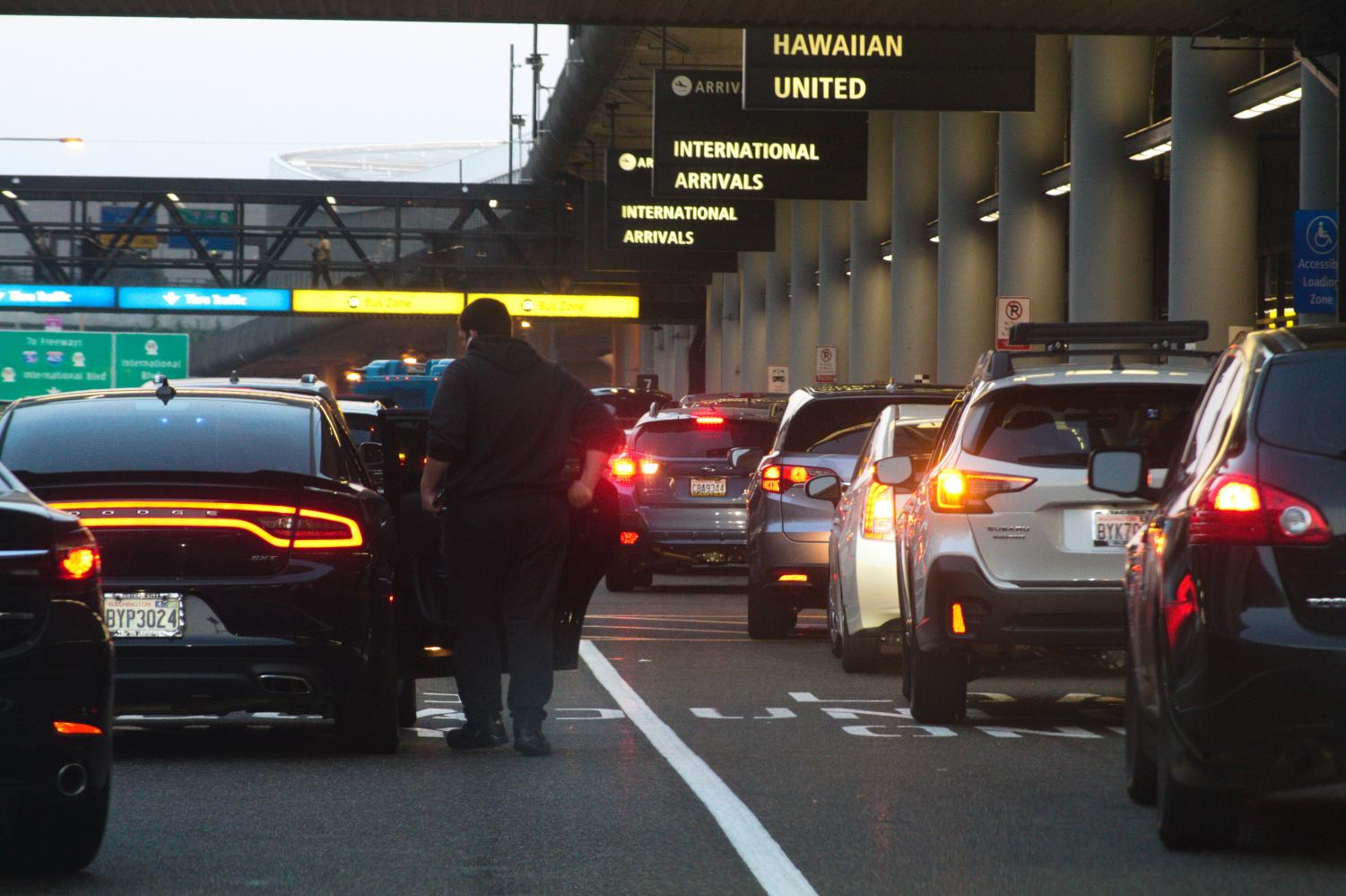 During the pandemic, countless trips were canceled and travel plans postponed. Now that restrictions and risks from COVID-19 have eased, people are traveling once more – and they are not stopping.
Eva Newkirk, a freshman psychology major, understands the change in travel trends. 
"People feel like they're making up for all the trips they had to cancel," Newkirk said. "The higher rate of traveling is becoming the norm when it initially was just to make up for lost time. Now it's just not stopping. I'm not traveling more, but if I wasn't in college I probably would be."
Going forward, SEATAC will increase employees and internal airport communication to combat these lines and wait times.
Helen Petersen, a junior English major, suggests alternatives to flying. 
"Before the pandemic, my traveling was mostly by car. I did a lot of road trips and day trips with my family," Petersen said. "I've only been on a plane a couple of times, but I feel like driving gives you a better connection to the land. When you fly, it's just clouds or dots. It's really easy to get disconnected from where you're going and the act of traveling."
If traveling students want to avoid the risks and bustle of SEATAC, Petersen recommends what she calls "train-ing" as a way to not only connect with the land but also the people you are traveling with more efficiently.
"It's a lot of older people [on AMTRAK], and they're usually really talkative," Petersen said. "They'll come up to you and be like, 'Hey, what are you doing on the train?' and you get to talk to them. Sometimes they're from a long way away or visiting family, or they're retired and this is their big post retirement trip." 
Petersen has been using trains for transportation since she was five and appreciates some of the unique possibilities that come with train travel.
"I love it so much. It's a great alternative to flying and for the experience, it's totally worth it," Petersen said. "You can get chair seats good for short distances. There's also roomettes, where you get a little bed and food, so you don't have to worry about finding a hotel or restaurants or needing a rest stop."
For students who cannot avoid flying, there are ways to make flying less stressful. It is recommended for anyone flying through SEATAC in the near future to only check baggage, register for TSA PreCheck and, above all, stay patient. The SEATAC website recommends fliers take extra time to find parking and download the flySEA App for flight and airport updates.