Sneaky savings
Hidden discounts, ways for SPU students to save money on services
Bills. Bills. Too many bills to count. The late fees and interest that accumulate when one is struggling to make payments can haunt one's thoughts, especially when their life relies on having enough money. College students know this heavy burden all too well and must manage their finances carefully to be able to pay for their education, sometimes at the expense of purchasing items for personal enjoyment. 
Luckily for students, there are programs and discounts in place that may curb their financial struggles. It may also allow them to put their money toward a cause that brings them joy rather than distress. However, many students are unaware of the discounts that are available to them because of the lack of advertisements for them.
One of the more common and popular discounts available to students is Spotify Premium, which normally costs $9.99 per month but only costs $4.99 for students. Along with receiving the ability to listen to music without having to shuffle playlists and an advertisement-free listening experience, students will receive a Hulu and Showtime subscription without an extra fee. Taking advantage of this allows students to get three subscriptions for the already discounted price of one. 
Another commonly used student subscription service is Amazon Prime Student, which costs $7.99 per month. With this streaming and marketplace service, students can watch movies and television shows on Prime Video, read books on Kindle, get free delivery on all purchases, order groceries through Amazon Fresh and get Grubhub+ for free.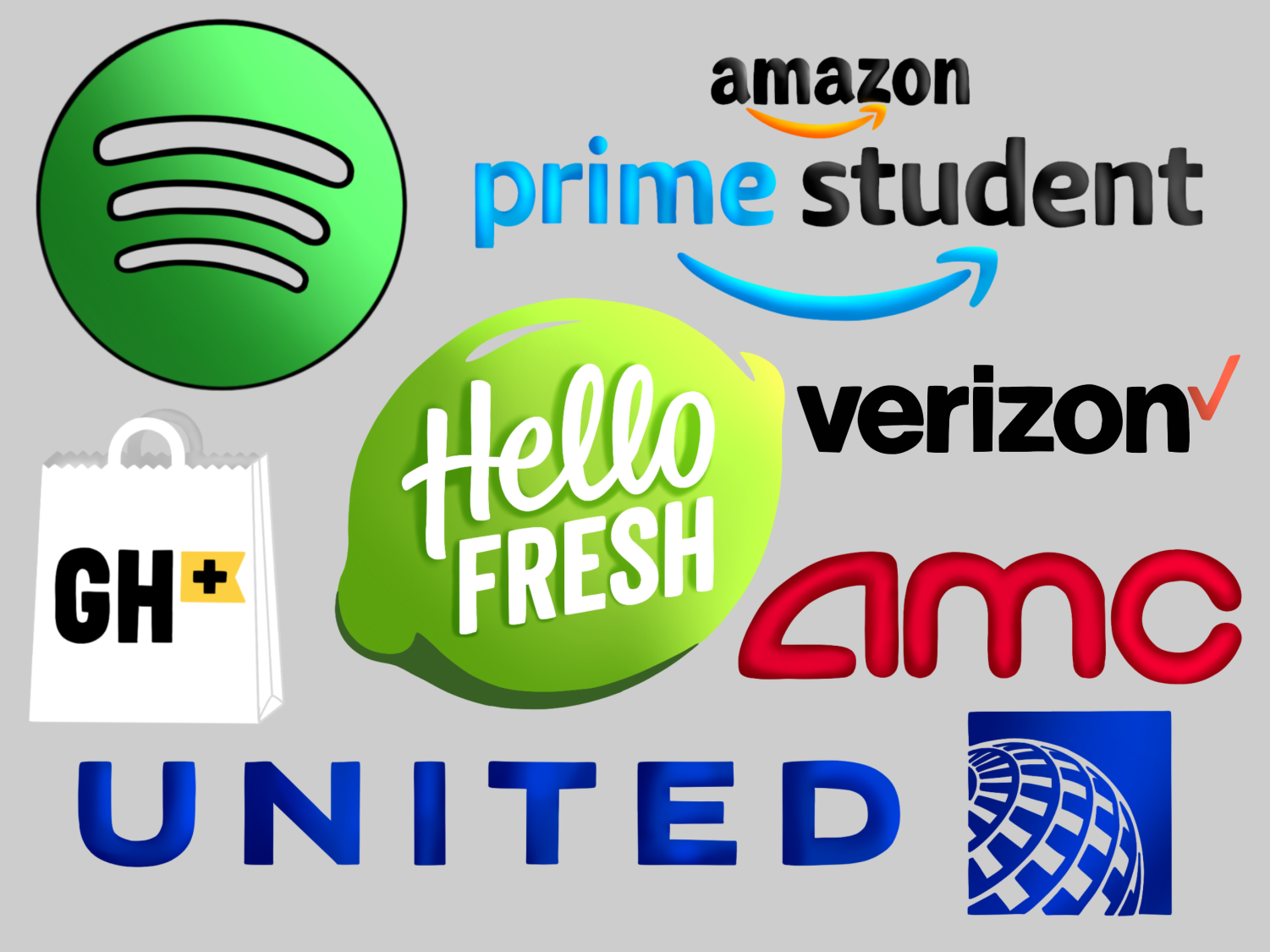 For those who struggle with eating in dining halls or purchasing groceries, Grubhub+ and other food services can provide students with another avenue for acquiring their meals. Ordering food can get quite pricey if used frequently but is perfect for those who want to treat themselves. Most students do not know that this is offered in their Amazon Prime subscription because it is not explicitly stated when one signs up.
Although these are two common examples that many students already take advantage of, many others are more hidden but very important for students to be aware of. 
For those students who struggle with meal planning or do not want to order from food services or visit the dining halls every day, HelloFresh, a meal kit delivery service, offers students a 15% discount on every box purchased and offers 65% off, plus free shipping, on their first order. 
This discount is especially important for students living in on-campus apartments or those living off campus who commute to school and need assistance in planning out their meals and grocery shopping. 
Another amazing deal that is available for students is made possible by StudentUniverse, which provides students with access to deals on travel and lodging expenses. They have teamed up with United Airlines to relieve some of the cost of flights. The discount is not set and depends on the duration of stay and whether the flyer is hoping for a roundtrip or a one-way flight. Amazon Prime subscribers can also get 10% off flight purchases due to their partnership with StudentUniverse.
Despite the uncertainty of the discount, it is still a good option to be aware of, especially during the holidays when thousands of college students are flying home all at once. 
On the other hand, some students may not be able to leave college for the break, especially if they live in another country or have other life circumstances that prevent them from venturing home. Staying in touch with families through text, calls and video chats is important for these students and, fortunately, Verizon Wireless offers a discount for students where they save up to $25 on a single plan. 
Phone bills and long-distance phone call fees can quickly add up and become debilitating, so saving money on a phone plan is ideal for students in these situations. 
Due to their proximity to Seattle Pacific University, many local businesses in the surrounding Queen Anne area offer specific student discounts for those attending SPU upon seeing a valid student ID. Three of these businesses are Thai Fusion, Two Kick and 206 Burger Company, which are all located near Nickerson Street on the edge of campus. Two Kick and Thai Fusion offer a 10% discount for SPU students while 206 Burger Company offers a 15% discount. 
Two Kick also has a punch card system which may be handed out upon request that allows customers to receive a free drink after purchasing 10 drinks. 
Sadly, these discounts and many others may fly under a student's radar and not get used to their full potential. Students need to research money-saving opportunities that allow them to stream music, grab a coffee and travel to unknown destinations instead of focusing solely on completing their homework. It is time to stop letting the savings hide in the shadows and sneak away.