One runner's story
A look into the story of SPU cross-country runner Brennan Leblanc
Brennan LeBlanc is one of the star runners of the cross-country team for Seattle Pacific University. He grew up in Duvall, Washington, a small and remote town known for its beautiful trails to hike, run and explore.
LeBlanc has been running cross-country ever since his freshman year of high school. LeBlanc primarily played basketball in high school and saw cross-country as a way to stay in shape for basketball season. However, the more LeBlanc ran for his high school cross-country team, the more he fell in love with the sport, and, eventually, in his junior year of high school, cross-country became a high priority. LeBlanc ran 16 minutes and nine seconds in the 5,000 meters when he was in high school, good enough to put him in consideration for college scholarship offers.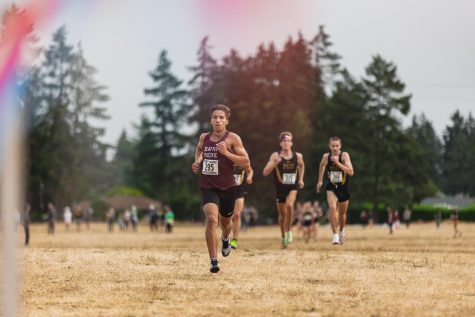 "I never thought I would be running in college, but I am glad I made that decision," LeBlanc said.
In his freshman year of college, he first ran for Sierra Nevada University in 2019 before transferring to SPU in his sophomore year, where he ran in three meets and was a top three scoring member among other SPU runners. LeBlanc ran a strong 26:22 for an 8k that year.
"What I love about cross-country is the challenge of the day-to-day process where you may not be feeling good, and you still have to battle against yourself to finish that last rep in the workout, that last mile in a run or even getting to the starting line," LeBlanc said.
LeBlanc is not just a great runner, he is also a great student. He majors in computer science and has a passion for coding and programming. He is constantly trying to find a good balance between sports and athletics.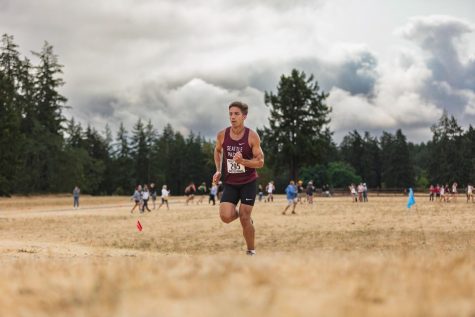 "I went into STEM to challenge myself and to make myself think differently, and that's why I went into running too. I think I found a good balance. It's more on the mental aspect like saying to yourself, 'I can do this' and 'I am smart enough to do this.' The biggest hardship for me is the doubts since computer science and running are every day, and you have to push those doubts aside." LeBlanc said.
LeBlanc and the rest of SPU's cross-country program will run at the Charles Bowl Invitational on Oct. 1 at Bush Park in Salem, Oregon, and the NCAA D2 Pre-Nationals on Oct. 22 at Chambers Creek Regional Park at University Place, Washington.
Although cross-country is a team sport, it still relies mostly on individual performances. However, LeBlanc still emphasizes the team aspect.
"We support each other a lot, being able to run with your team in the races gives you more confidence, and you essentially start racing for them and, [it] makes you push past your boundaries," Leblanc said. "When you're out there alone and you're trying to do it for yourself, you can't dig deep enough, but when you start racing for something beyond you, you can go to levels that you never thought you could before."