Bell bottom beats
First Friday becomes center for fashion, unity among students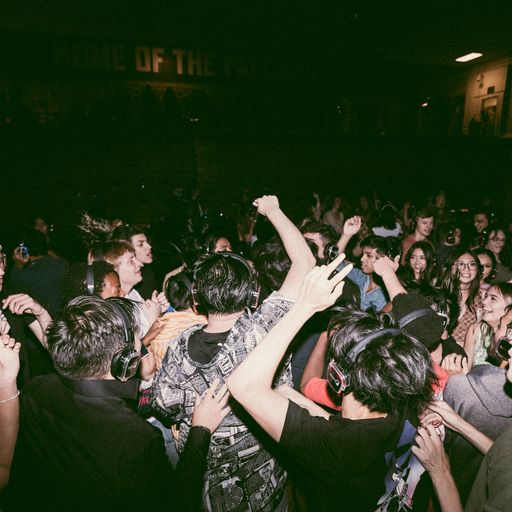 On Friday, Sept. 16, the students at Seattle Pacific University made sure to grab their records, corduroy pants, knee-high boots and bell bottom pants before they boogied on down to the dance floor at First Friday, which was inspired by a 1970s disco. 
This event, hosted by SPU's Student Union Board and Office of Student Involvement and Leadership, was advertised as a silent disco where each participant would receive a pair of headphones with the night's music selection already programmed into them. There were three stations for attendants to choose from. They had the choice of either the green, red or blue stations. The blue station played primarily throwback tunes from the '70s, the green showcased classic songs from the 2000s and the red had modern music, rap and R&B. 
During the disco, students littered the dance floor and showcased their best '70s dance moves as they screamed their hearts out to childhood favorites and broke a sweat while busting it down to songs such as "Cupid Shuffle" by Cupid and "Die Young" by Ke$ha. Although the music was not playing out loud to the entire crowd, there was still a sense of unity among the students as they danced, laughed and jumped in unison to their favorite songs with ferocity. 
Kayla Case, a freshman applied biology major, attended First Friday and thought of it as an extremely positive experience for her first college event at Seattle Pacific University.
"I think the multiple radio stations and playlists on the headphones were a really nice touch. It was nice to pick what I listened to and not be stuck on one station or song," Case said. "Also the lighting with the blacklight was cool. My favorite song they played was "Best Song Ever" by One Direction because I love One Direction, and so do all my cousins."
One of Case's highlights of the night was seeing all of the '70s-inspired outfits that were adorned by her fellow students.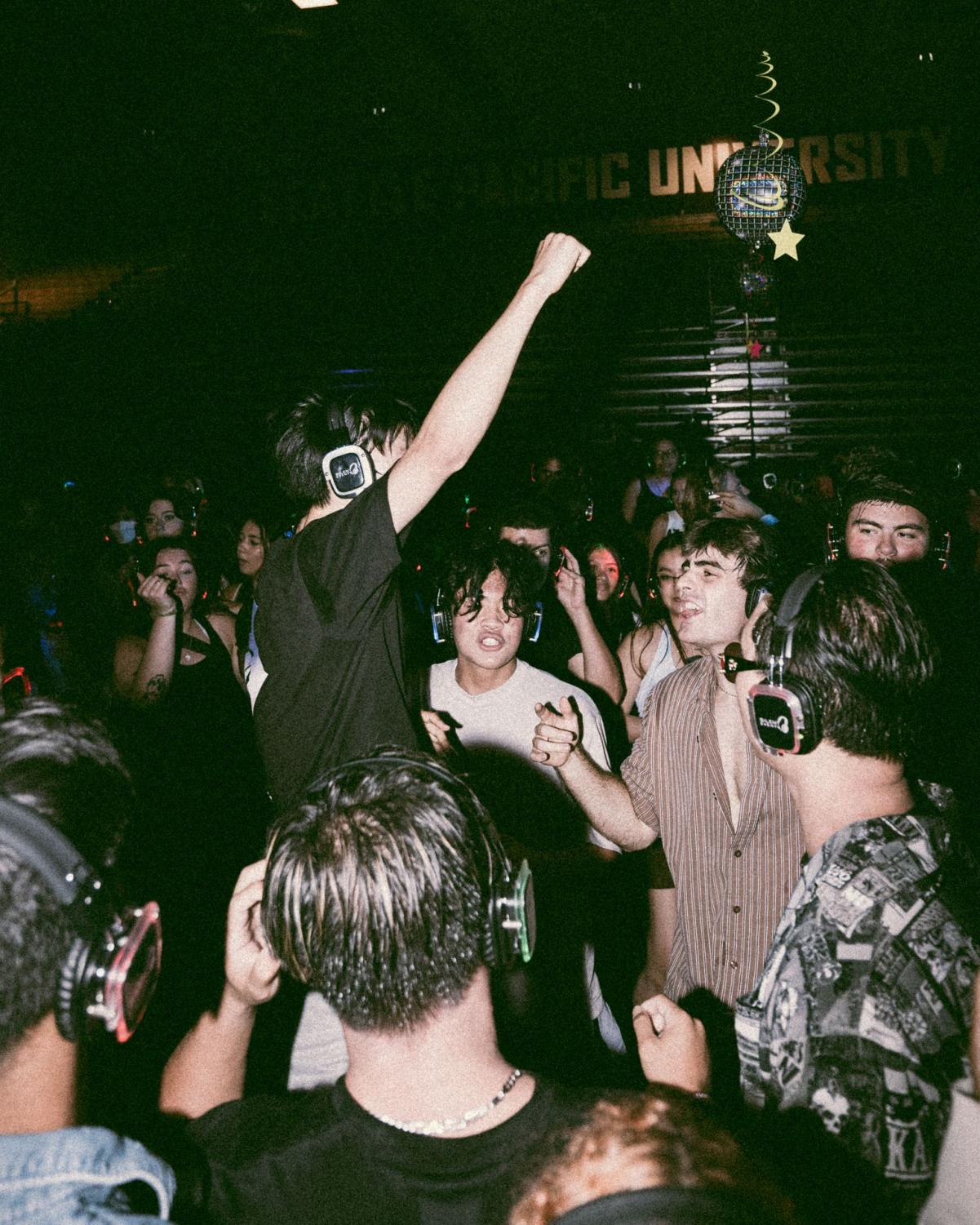 "I think people definitely matched the vibe and went all out. There were a lot of bell bottoms and little crop tops–those were really cute," Case said. "I don't know exactly what the guys wore. I wasn't paying attention to exactly what they were wearing, but there were times when I noticed an eye-catching outfit while standing in the long line for food." 
Handrae Henthorn, a junior electrical engineering major, came to the event with an open mind towards the theme, as she had never attended a silent disco before, and was pleasantly surprised. 
"I kind of just came into the event not knowing what to expect and thinking with the mindset that this was going to be the best night ever, and it has been so far," Henthorn said. "The lights are so cool, and the disco thing was such a great idea. Last First Friday, I didn't know anybody or have any friends, so when you have someone to dance with it makes a big difference in the outcomes of the night." 
Henthorn was also one student who decided to dress up for the occasion with clothes whose initial purposes had long passed. She instead used them to live out a night of '70s jams to the fullest. 
"I bought this shirt about five years ago, but I never had the opportunity to wear it. I also just bought this jumpsuit and wasn't sure if I was going to wear it because I almost didn't buy it," Henthorn said. "The shoes that I am wearing now I had bought for my senior performance in high school where I was going to sing 'Love on Top' by Beyonce but never got to wear them because of COVID-19. So, I just got to break everything out tonight and finally wear things I never thought I'd have the chance to wear." 
If students were not into the music, dancing or fashion statements that took the night by storm, STUB and OSIL provided a more peaceful area above the gym. In this part of the gym, students could paint a record or take photos with their friends in front of a wall decorated with varying album covers. 
Madeline Whitehead, a freshman nursing major, participated in painting a record and thought it was a good idea to provide a place for people to get away from the crowd for a little while. 
"I enjoyed that they had a spot for people to go if they didn't want to be constantly jumping with the crowd all night. It was nice to sit down and do some art away from that but still go back to dancing if I wanted to. It was a cool secondary activity that, from what I could tell, people enjoyed just as much as the dance." Whitehead said. 
The party lasted about three hours, and the students enthusiastically danced the whole time before walking back to their dorms with sore feet and full hearts, and students are excited for the next time they can come together and boogie the night away. 
"I would come back to another First Friday as long as the music was super hype like this. It has to have music because I like music the most," Case said. "They'd have to have hyped songs and dancing but it doesn't have to have headphones. Also, if they had seating upstairs and actually brought some water, I think it would create a chilled-out and inclusive environment for everyone."