Forgive and forget
How loan forgiveness is helping students achieve their education goals
On Aug. 24, President Joe Biden announced a student debt forgiveness program, which would offer up to $10,000 in debt cancellation as well as an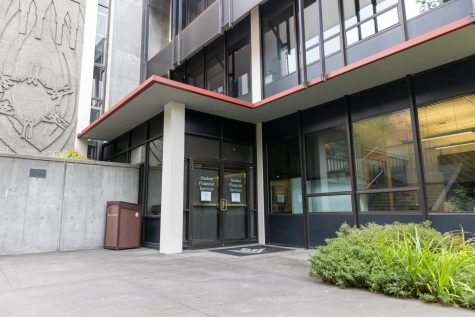 additional $10,000 for Pell Grant Recipients. This program will also make it easier for students to pay off loans in the future. 
In a statement released by the White House briefing room on Aug. 24, the Biden administration said the program is an answer to the campaign promise to provide student debt relief.
"Today, the Biden Administration is following through on that promise and providing families breathing room as they prepare to start re-paying loans after the economic crisis brought on by the pandemic," the statement said.
According to Penn Wharton Budget Model, the program could cost up to $1 trillion, though it will not cause taxes to increase. Rather, it will be funded through the decrease in the federal deficit.
Because the program is intended to specifically benefit low and middle income borrowers, individuals are required to have an annual income below $125,000, while married couples' annual income must be below $250,000. For students who filed for FAFSA as a dependent, this means their parents' income determines eligibility.
According to the Department of Education, there are already 8 million borrowers who are automatically eligible for loan forgiveness, but if the Department of Education doesn't have the necessary income data to determine eligibility, the borrowers will be required to fill out an application online to receive the loan forgiveness. 
Ben Lockyear, assistant director of student financial aid and loans, says that this program will greatly benefit many SPU students.
"We do not have exact numbers, as some parts of the program have not been clarified yet," Lockyear said. "However, to give an idea to who might benefit from this: in the 2020-21 academic year, we had 602 graduating students. While it is not guaranteed that every one of those students would be eligible, it would still mean that nearly two in three graduating students from that year would see their loan debt cut nearly in half."
This plan also includes the continuation of the loan repayment pause until Dec. 31, 2022, as well as an income-based repayment plan, which Lockyear says will help make loan payments more manageable for people by having interest covered by the government.
"No further interest will be added on to the balance so long as monthly payments are made, and therefore your loan balance won't grow larger than it already was," Lockyear said. "Considering many people are currently struggling with loan balances growing even if they make their payments consistently, thus leaving them with constantly inflating loan balances that might never get paid off, this is a major boon to borrowers and can help people better manage their loans in the long run." 
While many students might not be working to pay off their loans currently, knowing that they will not have loans to pay when they graduate may allow some students, like second year history major Gabe Endersen, to pursue further education.
"The impact I can see this having on my education is being able to go to grad school after earning my bachelors and earning my masters in teaching," Endersen said.
For second year sociology student Abigail Livengood, loans were essential in funding her education, but were also something that could be hard to understand and access.
"You sign up for loans at such a young age you don't necessarily think about how long they'll be following you," Livengood said. "Especially as a first generation student, I couldn't have explained the difference between grad school and undergrad or private and public when I signed up for my loans."
Livengood is thankful that the government is taking action in addressing the issue and hopes it will allow college to be more accessible.
"I'm blessed to have lots of scholarships and parents that help me, but it can be a really predatory system for lots of people," Livengood said. "I think it's really amazing that people are realizing this and the government is taking some action. Higher education is important. Higher education for people who couldn't otherwise afford it or might not have understood it when taking out loans is just as important."