Counseling through COVID
SPU Counseling Center providing service while pandemic continues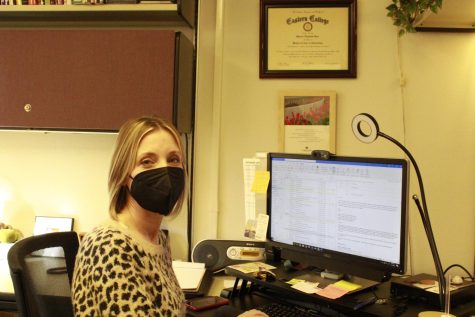 Amidst midterms, seasonal depression and COVID-19, the Student Counseling Center has seen an uptick in students requests for sessions and wants to provide quality care for all SPU students.
Sharon Jeffery-Barr, director of the counseling center, explained that even though they have a smaller staff due to COVID-19 protocols the center is still able to see students when they request sessions. Pre-COVID, there would be around a staff of 20, but now they have a staff of 10.
"I was looking at our statistics, and we had around seven new contacts the first week. The second week we had around ten new contacts. The third week we had around 20 new contacts from students, and last week we had 30," said Jeffrey-Barr. "30 in a week is very standard for one of our busy weeks and we always have room, we always see them."
While they do not have as many people as before, the center does work hard to get people's schedules as quickly as possible.
"We do have fewer clinicians, but students can fill out the contact form online, and then our front desk will coordinate with them to get them scheduled," explained Jeffrey-Barr. "Some students might have the same day visit, so we always have a counselor available or if they can safely wait and they're functioning okay, our goal is to get everyone for their first visit within a week, and we typically hit that."
Senior English literature and honors liberal arts major Molly Callison is one of the many students that have had positive experiences with the counseling center.
"Overall, I loved my time with the counseling center. I was able to work with the same counselor the entire time I wanted to keep having sessions, and I always felt very intentionally cared for with her," said Callison.
To ease stress for students, the center is partnering with the student club ActiveMinds to put on an upcoming event for the entire SPU community called 'Beating the Winter Blues.'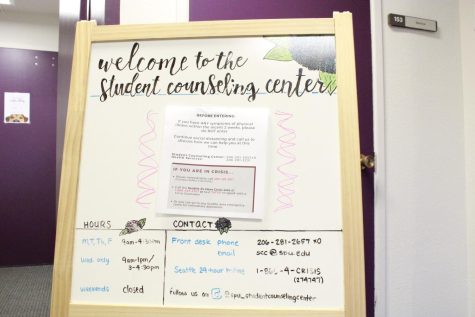 Recognizing how winter weather can have an effect on people's overall mental health, 'Beating the Winter Blues' will include music, affirmation cards, coffee, pastries and therapy dogs for the students to enjoy. The event will take place in Tiffany Loop today, Feb.16, from 1 p.m. to 3 p.m.
"We're just really trying to lift people's spirits in these winter months," said Jeffrey-Barr.
Sophomore exercise science major Andrea Bui has had nothing but good experiences with the center and finds everyone there to be very welcoming.
"I think the counseling at SPU is super helpful and they really care. I've really liked it and my counselor is great, I wish she could be my counselor all the time," said Bui.
The center recommends that when a student wishes to schedule a session, they can early call, walk-in or fill out the online contact form. The front desk will coordinate with any student to schedule a time that works around their school schedule.
"The contact form is really helpful because it collects the student's preferred email and preferred phone number. It asks them their schedule, so it's the most comprehensive," said Jeffrey-Barr.
Sophomore business administration major Josiah Yuen greatly appreciates all the effort the center puts in for SPU students.
"The counseling center has such a wide variety of wonderful people that are willing to help you. I feel like even in the few sessions that I've had with them, I've already changed so much and become a better person," Yuen said.
Students can make an appointment with the counseling center by filling out a contact form on their website. The center is open Monday through Friday from 9 a.m to 4:30 p.m. They can also be reached at (206)-281-2657.