Training tactics
Former SPU athlete creates Instagram profile to promote workout advice for healthier lives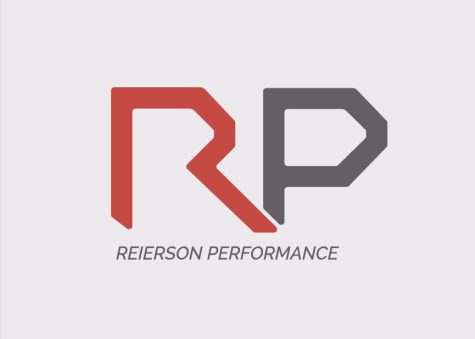 One of the most challenging things to do after college is to determine which path of life is the best fit for you. Maybe, it will align with your degree, but maybe it will not. There are so many factors that decide where someone will go, but the important thing to remember is that it is their choice. 
Not everyone will be drawn to a path that aligns with what they love to do, but former Seattle Pacific University men's soccer team athlete Nik Reierson is heading down that path. 
Reierson played for SPU's men's soccer team for five seasons. He started as a freshman coming from Duvall, Washington in 2017. During his time on the team, Reierson scored a total of three goals and played in a total of 74 games. Now that his collegiate career has ended, he is moving on to the next stage of his life. 
He has begun this new stage by creating an Instagram account named Reierson Performance centered around personal training advice. He has created this page to help promote better training techniques, to provide workout advice and to supply positive motivation for athletes and anyone interested in fitness.
"It was really an outlet for me to use social media as a platform for stuff I care about or to spread positive messages and things I have learned. I have my own social media page too, where I post pictures, but that is more like a highlight of my life," Reierson said. "Whereas Reierson Performance is a way for me to spread information to those who want to get healthier. It's also just kind of fun, to be honest."
Reierson studied exercise science while at SPU and believes that his education in this subject and his career in soccer have inspired him to begin this journey. 
"I think it is a bit of both. I've played sports competitively my whole life and exercise was always a part of my regimen, from there I developed a passion for it," Reierson said. "I also knew I didn't want to go to school to do something I wouldn't enjoy. Most people choose business or communications as a catch-all because of its versatility, but I knew I didn't want to sit behind a desk all day." 
He wanted to do something that not only helped him on the field as an athlete but provided him with an outlet to practice the things he loved. He was not only studying for his classes, but he was growing his passion for exercise. 
Currently, Reierson is still growing his brand and his page. He tries his best to provide his followers with the most helpful workout tips and educational information about the body to promote healthier lifestyles for all. 
He explained that his favorite thing to post is the workout and informational videos that highlight uncommon exercises or muscle groups. 
"Everyone knows bicep curls and I want my workouts to be different. So, I try to post videos and workouts that highlight these uncommon areas and therefore help others move better or more with less pain. I also want to post lifestyle videos that help people stay motivated and positive," Reierson said. 
Reierson established that he does not believe himself to be an expert by any means, but that his experience as an athlete and his education at SPU will provide him with the tools to help others live fuller and healthier lives. 
The Reierson Performance Instagram page is not the end goal for Reierson. As of right now, he attests that it is more like a "side hustle" for him.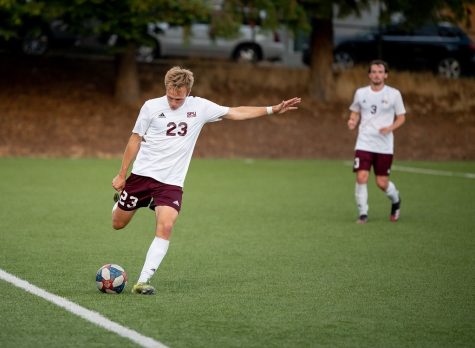 At the present time, he is on the lookout for any professional soccer team that he may have the opportunity to sign with. He knows that the road to competing on a professional level is competitive, but he is hopeful that he will get to continue his soccer career after SPU.  
Reierson also wants to someday develop Reierson Performance into a gym as an entrepreneurial end goal, but is unsure of how long that will take him to complete. He explained that this dream could be "forty years from now", but that it is something he hopes he will achieve. 
For now, he has decided to stick to growing his brand and taking on clients to train. Anywhere and anything that allows him to continue to do what he loves and to get paid for it in the process is a path Reierson will follow. 
Follow @reierson.preformance on Instagram for training, workout, and health tips. Reierson will also be accepting clients to do one-on-one training sessions shortly. Direct message Reierson Performance for more information.