SPU creates work group to find LGBTQIA+ resolution
Working members of Seattle Pacific University come together to offer the board resolutions for LGBTQIA+ issues on campus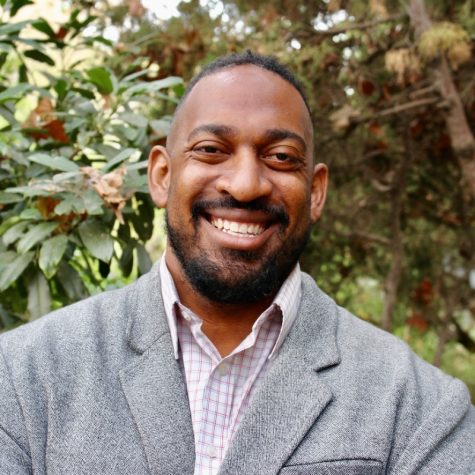 On Jan. 11, Seattle Pacific University sent out an email announcing the formation of the SPU LGBTQIA+ Work Group, designed to address issues regarding the university's Statement on Human Sexuality, hiring policies and sexual conduct policies.
The group consists of four board members, four faculty members and two staff members, as well as the SPU Interim President Pete Menjares, and Chair of the Board of Trustees, Cedric Davis.This group is one of many that will be formed to address different issues that the University is facing, as recommended by the consulting group Venture International LLC.
The two co-chairs of the group, Joshua Canada and Kevin Neuhouser, were able to provide clarity on the group's purpose, function and process as they try to make a recommendation to the Board of Trustees by April 15.
According to Canada, the members were picked with the intention of having a diverse group to represent the SPU community.
"[We desired] to have representations of disciplines and different levels," said Canada, "but also that there are staff voices that could be in on this and that would engage intentionally on all sides." 
Canada explained that the group will evaluate multiple different aspects of SPU's relationship with the LGBTQIA+ community, including the controversial hiring policy and Statement on Human Sexuality. 
"We're looking at hiring policy behavior statements, and looking at their relationship throughout this church, as well as our Christian identity as an institution and wrestling with what decisions we need to make," said Canada.
According to Canada, their first meeting on Jan. 11 was a chance for the members to introduce themselves. The next meeting, on Jan. 25, will be the group's first real chance to tackle the challenges of LGBTQIA+ issues on campus. 
"We want to get on the same page of what people see as the central challenge. We're going to spend a little time thinking about what that looks like and reading through things that already exist on paper, and then having some discussion around that," said Canada. "Then, start to have the conversation about what prospective options we have and how we navigate the challenges that are inherent in those decisions."
Communicating with students is a priority for the group, but they will keep certain aspects of their meetings confidential.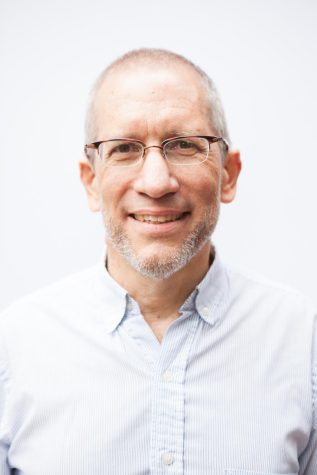 "First of all, I think our goal is to have this process be as open and transparent as possible, because if there's any hope for SPU moving forward in a positive way, it requires trust," said Neuhouser. "We also want people in the group to feel free to share things that might be difficult and to share things that everyone might not agree with."
Students should expect updates following each meeting, outlining some of the topics discussed.
The group hopes to reach a decision by April 15, though that deadline is not a guarantee.
"We've been given permission that if we feel that we're not ready, there's no point in making a poorly thought through recommendation," said Neuhouser. "If it comes to that we have the freedom to delay it, but we are still hopeful that we will be able to make good progress."
While this group will not have the final say regarding SPU policy, Neuhouser is confident that their recommendations will be taken seriously by the Board of Trustees, who will be making the final decision.
"If the decisions have already been made that we were going to leave everything as is, there would be no point in our work," said Neuhouser. "I do think there is potential for change."
The group recognizes the importance of the work they are trying to do and understands the student's desire for a quick and final decision. 
"Regardless of where they land, there is a desire to say, how do we make some traction in the moment, how do we push something forward?" said Canada. "There's an intentional push and challenge for the work group to get options that are tangible."
And yet the group knows that there will be people that do not agree with their recommendations no matter what they decide. This is why Neuhouser thinks it is important that the group makes the decision they feel is ethical and not necessarily pragmatic. 
"How we deal with LGBTQIA+ issues on campus shouldn't be based on pragmatism, it should be based on faithfulness and love. How can we address these issues in a way that is faithful and good? You can't make faith issues based on the bottom line." Neuhouser said. "Given the polarization in the church and society around these issues, whatever direction SPU goes, if we stay where we are or if we change in significant ways, we are going to get criticized… and so we just have to do the right thing."
Neuhouser and Canada both know that the LGBTQIA+ work group has difficult conversations and decisions ahead. Neuhouser hopes that the SPU community will keep the members of the group in their prayers.  
"I hope that students could believe that this group, with as much integrity as possible, we are trying to find God's way forward for us," Neuhouser explained. "This may sound corny, but I hope that they would be praying for us."
The SPU LGBTQIA+ Work Group's members include: Joshua Canada, Cedric Davis (ex officio), Dean Kato, Sara Koenig, Brian Lugioyo, Denise Martinez, Sandy Mayo, Pete Menjares (ex officio), April Middeljans, Kevin Neuhouser, Melanie Plett, George Parker, Ineliz Soto-Fuller and Chuck Strawn.