Businesses support gun control
Diverse voices join in on action against gun violence
A devastating shooting occurred in a South Florida high school on the 14th of last month in which a 19-year-old student brought a firearm to campus, resulting in the death of 17 innocent kids.
These tragedies don't seem to end.
Only two days into March, news outlets released a statement revealing that yet another shooting happened at Central Michigan University.
Two people, who were not students, were fatally injured.
In 2017, the United States saw a total of 345 mass shootings. In 2018, only two months into the new year, our country has already witnessed 34 mass shootings incidents.
These numbers only report up until Feb. 21.
The lives of many have been shaken, taken and damaged from these horrific moments.
They have left members of the Republican Party, including President Trump, considering what actions need to be taken in order to stop this all too common phenomena.
While providing stricter gun laws would seem like the quickest step into ending this epidemic, debates and words of empathy is all anyone, especially our government, seem to give.
What will it finally take for our country to put more action behind their condolences?
After the failed attempt for Trump and his administration to cause any sort of meaningful change, classmates of the victims whose lives were ended by gun violence have proven that through anger and heartache, they can move more mountains than our country's president.
Instead of providing useful change, it seems Trump believes that handing out more guns in an already infested country is the right path to take.
While these incidents have been nothing but a gut wrenching devastation across our country, it has also allowed a spark of drastic hopeful change over the horizon.
Since our government's concern over the issue seems to be nonexistent, students and activists around the country have decided to take action into their own hands.
On March 24, organizers have planned a rally in Washington D.C. to speak out against mass shootings, and are already expecting roughly 500,000 attendees to be present.
"March For Our Lives is created by students across the country who will no longer risk their lives waiting for someone else to take action to stop the epidemic of mass school shootings that has become all too familiar," read the National Park's Services permit application, which was filed by a surprising figure, Deena Katz, the co-executive producer of the show "Dancing With The Stars."
This is even to include speeches from students and special guests, musical performances and video tributes created by students who have had it with the adults in power that are suppose to be our protectors from harm.
These organizers have already received numerous donations from celebrities like Oprah Winfrey and Steven Spielberg, securing around $20 million via a GoFundMe page. It hasn't stopped there. Even the most unexpected big names in various fields have taken a stance in supporting these brave students in their hopes of bringing change through this march.
Last week, the well-respected and famous brand, Gucci, pledged to donate $500,000 in support of the fearlessness and change that needs to be implemented.
"We have all been directly or indirectly impacted by these senseless tragedies," the Italian fashion house said in a recent statement in an exclusive release to WWD. "My love is with them and it will be next to them on March 24. I am standing with March For Our Lives and the strong young women and men across the United States who are fighting for their generation and those to come," said Alessandro Michele, Gucci creative director.
Gucci, as many may not know, has long been a participant in various causes and a contributor in aid for social injustice, proving that field of fashion, and its designers, have more on their mind than just clothing.
As the public's demand for gun control gains traction in the wake of the Florida shooting, companies such as Delta and Walmart have taken initiatives to take a step back from their ties to the National Rifle Association.
Many other companies have followed suit, including some that I was surprised to learn had ties to the NRA at all: rental car companies such as Hertz and Enterprise, Best Western, United Airlines, with more brands continuing to join daily.
The most dramatic move to date is by Dick's Sporting Goods, an American sporting goods retail chain.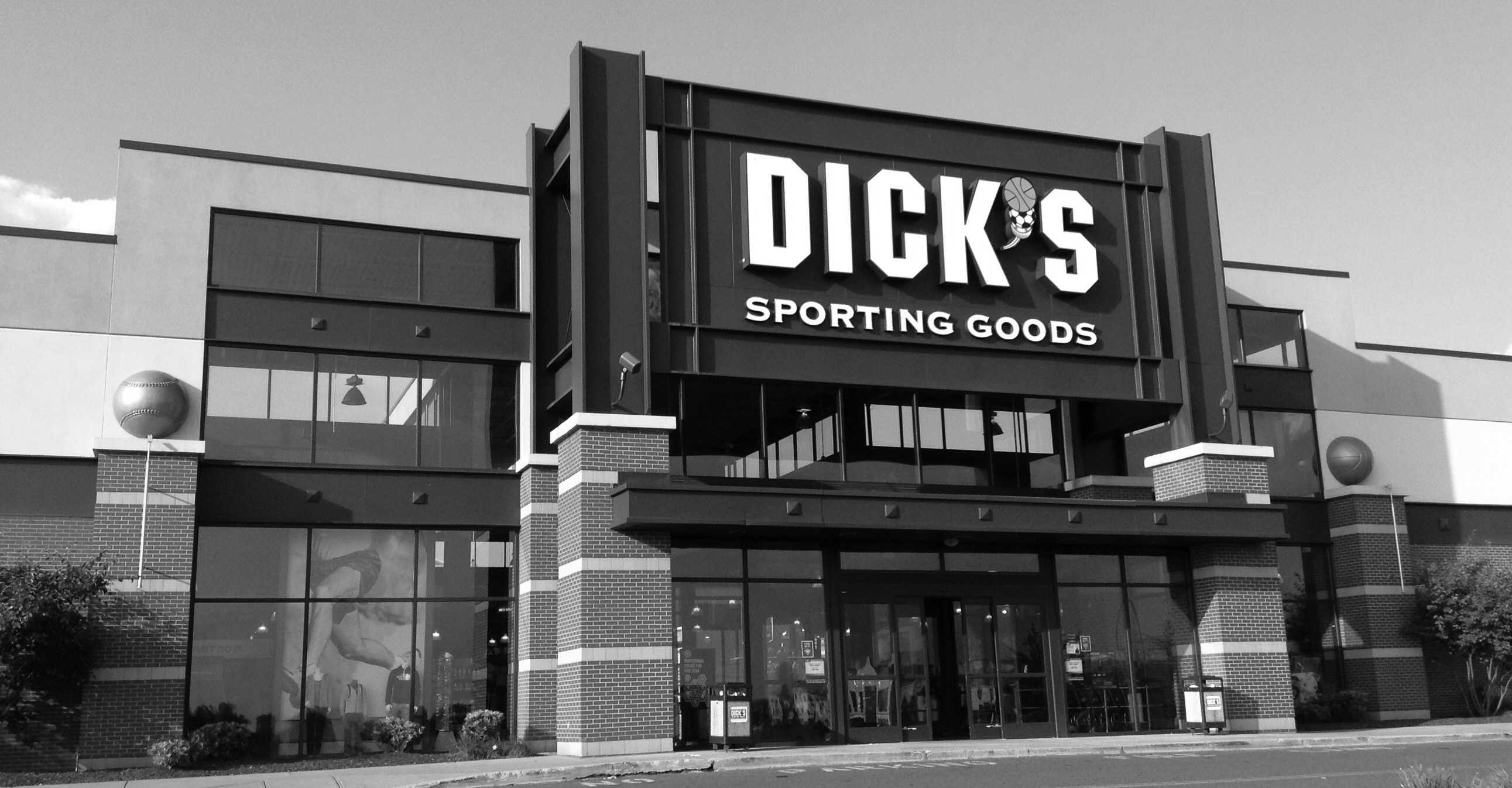 Dick's announced that they will no longer sell assault-style rifles and raise the minimum age for buying any sort of firearm within their 620 different store locations from 18 to 21.
On Wednesday of last week, Trump took an unforeseen tone on his approach to gun-control, in which he told Congress to not be afraid of defying the NRA in passing comprehensive safety packages.
He also stated that guns should be taken away from anyone who is seemed to be dangerous, saying "take the guns first, go through due process second."
Most often than not, those who gain access to guns in these mass shootings haven't always been blatantly or visibly "dangerous" to those around them.
But the first step into controlling gun access and ownership is to implement higher security and background checks, and to make sure that firearms are only being placed in the hands of those who are responsible.
This only goes to show that when using media to showcase and highlight our voices, we, as citizens of this country, can begin to set the trend for change.
If you're unable to attend this march, there are still ways to be involved. Keep the conversation going in your own city and community.
Let's demand the control of guns before this horrific phenomena grows into a normalized recurrence in our country.
Katie is a senior studying communications.