Straight to the big leagues
Sophie Kuehl speaks about her SPU career, transitioning from baseball fields to ice rinks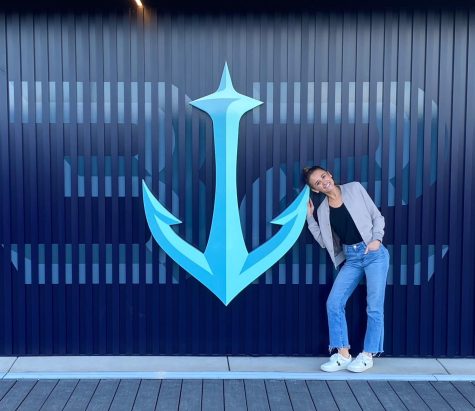 When first entering college, Seattle Pacific University alumni Sophie Kuehl played volleyball at the University of San Francisco, which is a Division I school. Although she loved the opportunity, she felt that the intensity of the athletics there was too much, and the academic side was not enough of a focus. 
She needed a school environment that better balanced both her athletic and academic career. Kuehl grew up in the Washington area, which made SPU a good next step for her. 
She began playing for SPU's volleyball team in her sophomore year and went on to win the John Glancy award in her senior year, which is awarded to the player who shows the best leadership qualities and participates in community service outside of school. 
"I grew up in a family that was very service-oriented. Whether it was going to the Union Gospel Mission and volunteering there, or going to kid's clinics, it was always just a priority to serve others." Kuehl said. "So I think that when I got to school, it was something I was able to carry on. It was something all the professors and coaches pushed hard for. They challenged us to think about what else was out there." 
Beyond her career in volleyball and community service, Kuehl took advantage of some of the programs SPU had to offer students, especially ones that would set up her future. 
Kuehl credits some of her success to her involvement in SPU's Career Center and Mentor Program. Originally, she had wanted to be a sports broadcaster, but narrowed down her career options and pivoted away from broadcasting with the help of the Mentor Program. 
"My story is unlike anyone else's, in the sense that I was very blessed. I had a dream to be in the sports industry, and it just happened. I swear it was like I closed my eyes, blinked, and there I was, " Kuehl said. "The sports broadcasting industry is cutthroat, so I had to decide if I wanted to devote my time to that and make it my sole focus. Luckily, I had few key people in my life who I already knew that ended up with the Mariners." 
In her senior year of college, Kuehl's connections led her to make a life-changing decision. 
The former volleyball player found great success in the sports industry after graduating, but her situation was unique. Right out of college, Kuehl began working for the Seattle Mariners baseball team. She was thrown into the big leagues from the very beginning. 
Kuehl's journey began when she randomly applied for and got a position in the Mariners Navigator Program, which is a street team that does promos, giveaways, and contests during games.
The following year, she applied for another internship with the Mariners in their community relations department, and she got it.
"From there I made it a goal. I knew I wanted to be with the Mariners organization. I grew up watching baseball and loved it. I would drive down from Portland with my dad to watch games, so the extra sentimental connection was there. This is where I wanted to be and I already had my foot in the door." 
After about a year of working her internships, Kuehl got a full-time job with the Mariners in their corporate partnership department.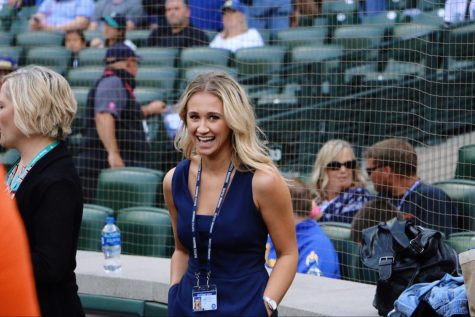 She was one of only five people who managed all of the sponsors throughout T-Mobile Park, which meant balancing roughly 34 partnerships daily by herself. During her five years with this team, she got connected to new people who launched her into her next journey. 
"You begin to recognize how tiny the sports industry is, from baseball to hockey to even soccer. You quickly learn who your counterparts are in the organizations." Kuehl said. "So after all my years with the Mariners, the Kraken approached me and asked me to be a part of their new team. It wasn't something I was prepared for. It kind of just came to be."
The Kraken is Seattle's new National Hockey League team, which will begin its inaugural season in October of 2021. After talking with them for a while, Kuehl found that the organization aligned nicely with many of her core values and beliefs. 
"The culture was something that is unheard of in sports. The Kraken takes a very different approach to their employees and their business as a whole. But at the end of the day, it is a business, but they came here for the community. The community really is the sole focus of the organization."
Kuehl has been with the Kraken since Sept. 1 and feels blessed for all the opportunities she has had leading up to where she is now. 
"Mine is a unique case. It all came so quickly. Not everyone gets to join a team that they had dreamed of being a part of since they were a kid." Kuehl said. "Even though my journey may have seemed like luck, which it was at some points, I still believe my success comes from all my decisions. It comes down to the work that doesn't get seen. It's about taking that extra step to get where you want to be."