President Dan Martin releases tuition update
2018-2019 to bring 4.98% tuition increase for undergraduates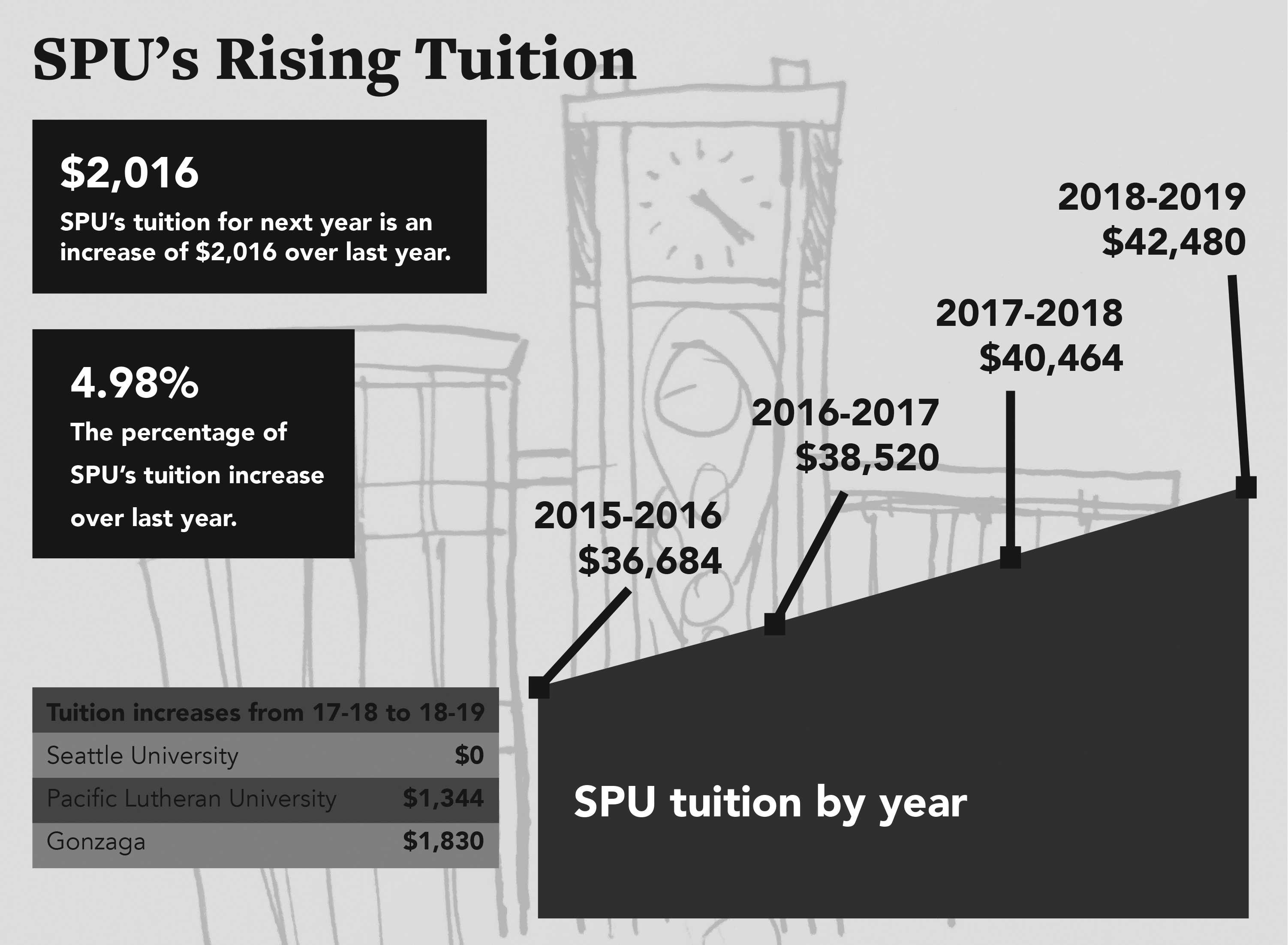 As winter quarter winds down, SPU tuition rises.
Last Friday, March 2, President Dan Martin sent out the annual update of undergraduate costs via a campus wide email.
Every year, the Board of Trustees meet during winter quarter, during which, "among other decisions, the Board approves the University's budget for the next year," as Martin's email states.
As the email reads, while a budget is prepared, the Board keeps in mind the financial pressures students and their families face, along with a group of faculty, staff and students, they "go through an extensive review process" where these groups are able to ask questions and provide their input.
With the reality of expensive living costs in Seattle, there was a focus on where expenses can be reduced so the school can balance rising living costs, challenges people face in higher education and SPU's commitment to providing "superb education."
As such, the annual cost — tuition, room and board and fees — for the 2018-2019 academic year are as follows:
Tuition will be $42,480; room and board will be $11,796; and student activity and technology fees, which are mandatory, will be $459.
Overall, the total cost increase for next year is 5.01 percent.
These costs refer to tuition for a full-time undergraduate student with a traditional residence-hall double room and a Weekly 21 Block meal plan.
Actual fees and costs will vary depending on choice of meal plan (if any) and housing situation.
As students prepare for the coming year, Martin asks that they take time to complete the 2018-2019 Free Application for Federal Student Aid (FAFSA) if they have not done so already.
After receiving their Offer of Financial Assistance, students are also encouraged to reach out to Student Financial Services should they need any assistance.
"May God bless you in your studies for the remainder of this year and in your planning for next year," Martin finishes his email.
For the full breakdown of the 2018-2019 undergraduate costs, students can visit http://spu.edu/student-financial-services/costs/20189-undergrad-tuition-fees#title.