Seattle Pacific alum shares original work
Nichols Eveland first became interested in theater after his high school English teacher suggested he audition for the school play.
He soon found himself plunging into the world of the theatrical, unaware of where the art form would take him.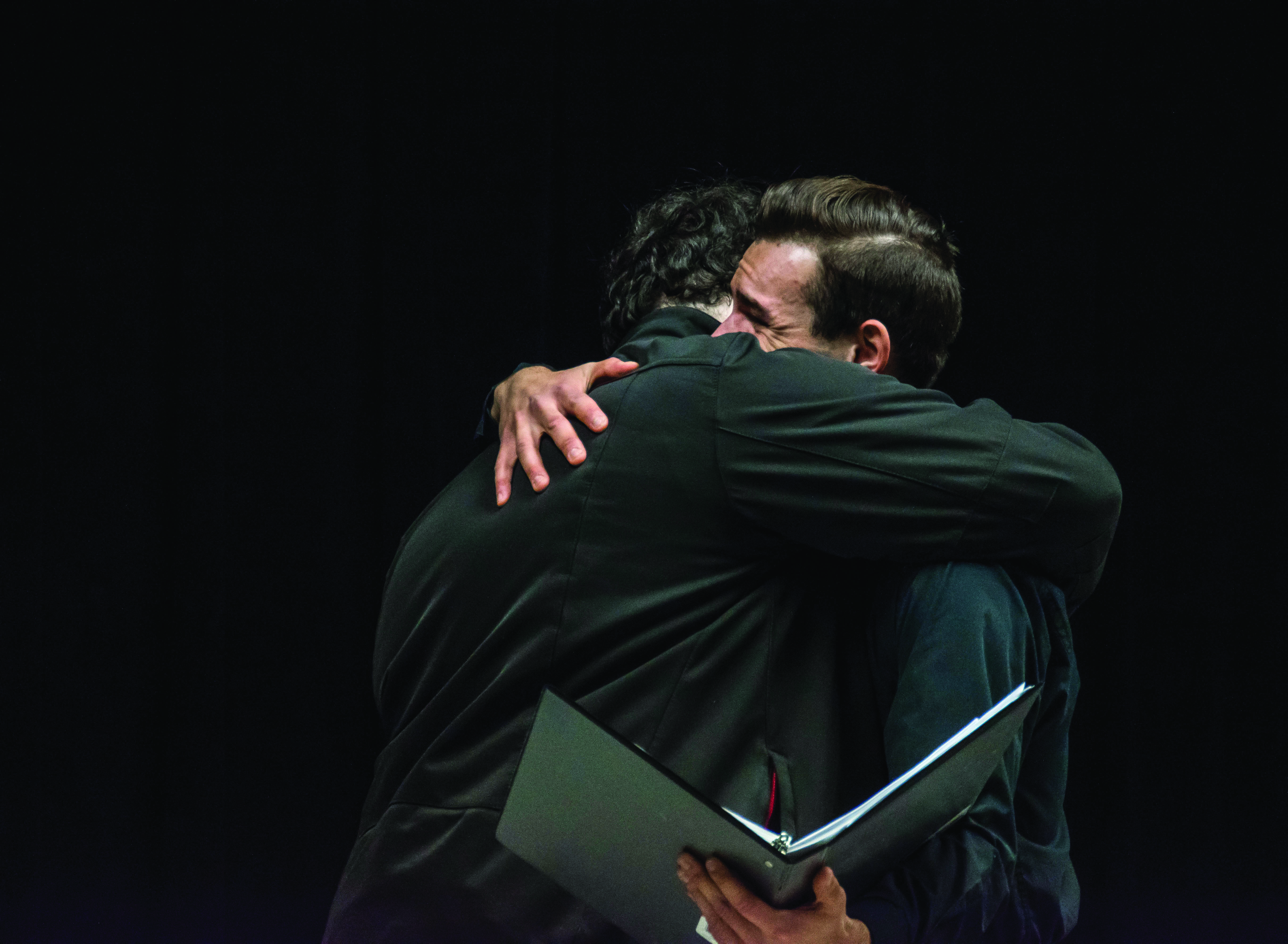 Today Eveland is an SPU alum with a degree in theater; he returns to campus March 9 with an original work that began as his senior project in the spring of 2017.
Eveland along with senior Kristoffer Bjarke have written and composed an original staged-reading-musical-production titled "Neurotisitic."
"People as a species have always been storytellers. [In theater] I learned how to be more of myself," Eveland said. "I see it as telling my truth in a way that I can."
The story follows a young man named Sammy, a person on the autistic spectrum, and his search for normalcy amidst a world that doesn't always make sense.
Eveland draws from his own life experiences as a person on the spectrum and embeds characters based on people he has encountered.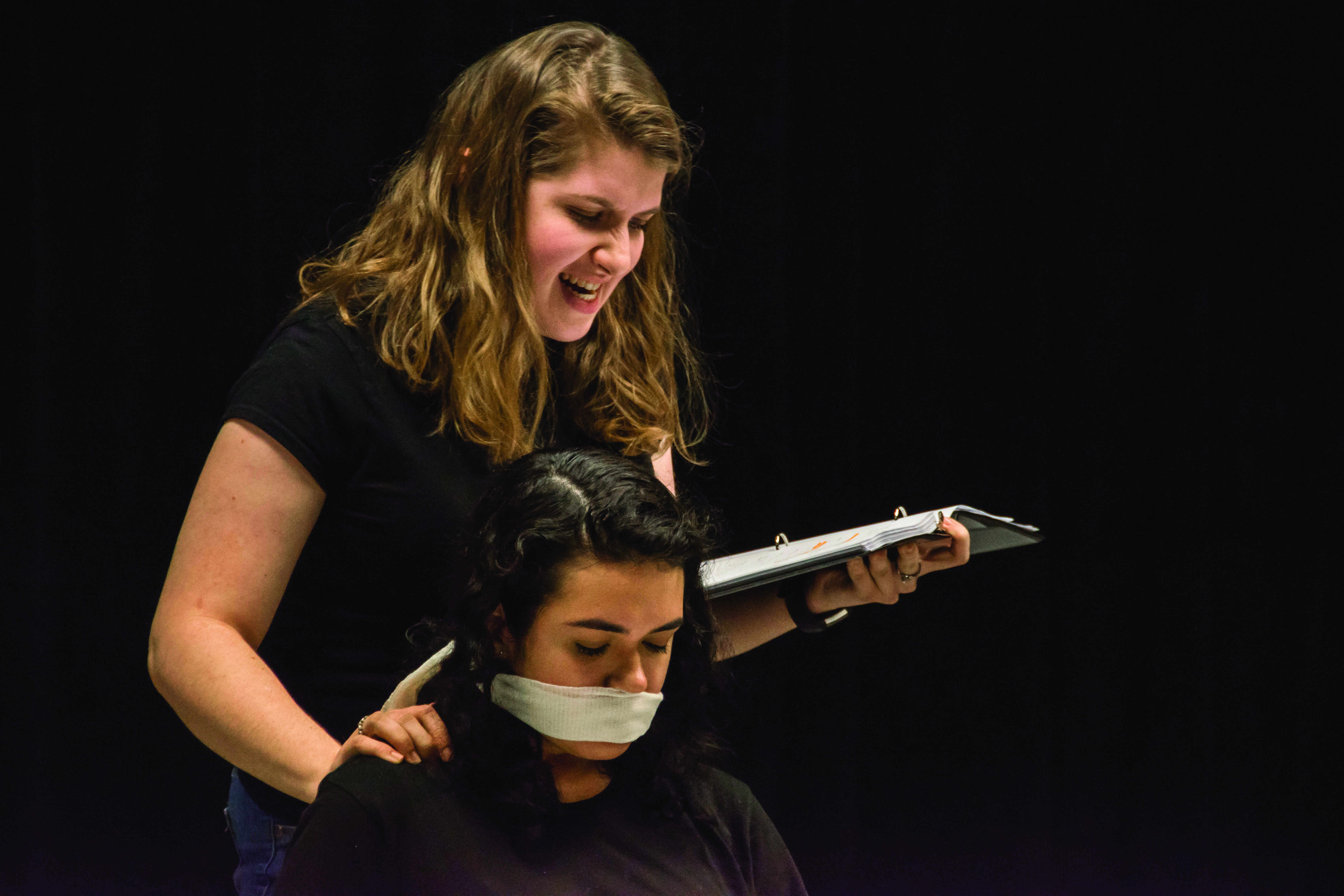 He wanted the show to be a platform in which he could showcase what he has learned as a theater major while also making a personal connection to the story.
For Eveland "Neurotistic" is about trying to finding normalcy in life and the long journey of self acceptance.
"I ultimately want it to lead to more autistic people feeling that they can express themselves in different ways," Eveland said.
Senior Alex Garramone who plays the role of the mother said that she finds great value in "Neurotistic" because it presents original student work and has the ability to share new perspectives by looking into lives of people who most don't understand.
"I feel like autism is something people don't interact with directly in their lives. You hear a story about this person with Autism or read a book with a character who is Autistic, but rarely do they get to directly ask someone who is Autistic or try to understand their unique perspective," Garramone said. "I think this show is a strong step towards pulling back the curtain and trying to let people understand what it's like to live outside the realm of neurotypical."
The story is installed with various songs written and composed by Bjarke. He understands the gravity each lyric holds and emphasizes the collaborative nature of the show.
Bjarke believes that in some sense art is meant to be a reflection of the artist; specifically with music and lyrics, art is the writer's way of channeling their own feelings and experiences into a character. "Before I ever even write a note, I try to really get at the heart of what these characters want, and I try to understand them, and why they might be singing in a given moment," Bjarke said.
It is Garramone's hope that the audience internalizes each word and leaves with the confidence to ask questions.
"Nichols often says 'when you have met one person on the spectrum, you have met one person on the spectrum.' There is no typical version of someone atypical. But this musical tells one person's story and experience in a beautiful way," she said.
SPU Theater brings new work and invites conversation by allowing students and alumni alike to bring stories forward that need to be heard. Garramone finds that this show especially asks people to reflect and respond.
"I feel so proud of the cast for addressing these difficult issues, for Nichols and Kris for collaborating on a piece of art that is so raw and heartwarming, and for our entire team for not being afraid of asking difficult questions," Garramone said.
"We are part of a work that invites people to love and accept in a historic time of anger and rejection, and asks people to examine how they treat people different from themselves."
Eveland is both excited and nervous for the show to be performed not only because he has written, directed and will perform in the show but also because of the the parallels to his own life.
Above all however Eveland is confident in the ways in which art can tell a good and true story.
"In terms of theater, you're right there with other people, live," Eveland said.
"They're experiencing something that is almost contained, it's a little bit of magic."
"Neurotistic" will play on March 9 at 7:30 p.m. in Nickerson Studios.